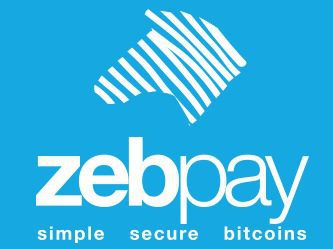 Zebpay, a mobile wallet dedicated to Bitcoin currency, has secured $1 million in series A funding from various private equity investors. The company intends to utilize the funding to ramp up innovation of its "blockchain" — the currency's transaction database — laboratory, as well as hiring new talent to expand the company's reach.
Prominent angel investors in the Zebpay fundraising included:
Arjun Handa, Vice Chairman and Managing Director of Claris Lifesciences;

Amit Jindal, Managing Director of Jindal Worldwide; and

Nagendra Chaudhary, Chairman at Triangle Engineering.
Zebpay set up the laboratory to leverage blockchain power to innovate new ways to authenticate and authorize Bitcoin transactions.
The Zebpay mobile wallet app is designed to enable users to conduct Bitcoin transactions using their mobile number, without needing to understand complicated bitcoin addresses. The app enables retailers to purchase, sell and store bitcoin, and also to use the digital currency to buy e-Commerce site vouchers and recharge mobile airtime across India.
"The environment in India for cryptocurrency is extremely positive," said Saurabh Aggarwal, Co-Founder of Zebpay, in an interview with the Economic Times. "We are planning to utilize the amount to promote bitcoins as a reliable currency and investment option, and enlist more e-vouchers on our mobile platform to expand our user base from 25,000 to 100,000 within the next year."