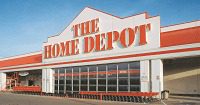 Delivery service Roadie has raised $37 million in a Series C funding round with investments from The Home Depot, investment banker Warren Stephens and ex-Google CEO Eric Schmidt's TomorrowVentures, among others. This latest round brings the company's total funding to $62 million.
This round follows recent delivery partnerships between Roadie and Delta Air Lines, Home Depot and Walmart. Roadie has used these partnerships to strengthen its presence in 224 U.S. metro areas. While many of these markets were initially launched with consumers and small businesses, they have now scaled up to meet the needs of enterprises by making deliveries up to 100 miles around every major U.S. city.
The Roadie model taps into unused capacity in passenger vehicles that are already on the road, helping retailers bring same-day delivery to small cities and towns that many shippers struggle to reach. According to Roadie, its same-day delivery footprint now reaches 89% of U.S. households, with a community of more than 120,000 drivers. Roadie has delivered to more than 11,000 cities and towns nationwide.
"In today's hypercompetitive retail environment, it's not enough to only offer same-day delivery to folks in NFL cities," said Marc Gorlin, Founder and CEO of Roadie in a statement. "An investment like this further validates our crowdsourced model, which retailers are fast realizing is a highly flexible, scalable and cost-efficient option to reach all of their customers, wherever they might live."
"The Home Depot is committed to building the fastest, most efficient supply chain in home improvement, and our customers have made it clear that same-day or next-day deliveries to their home and jobsites are a critical part of that," said Mark Holifield, EVP of Supply Chain at The Home Depot in a statement. "We're investing to bring this level of service to 90% of the U.S. population, and Roadie is a key partner for us in making this a reality."