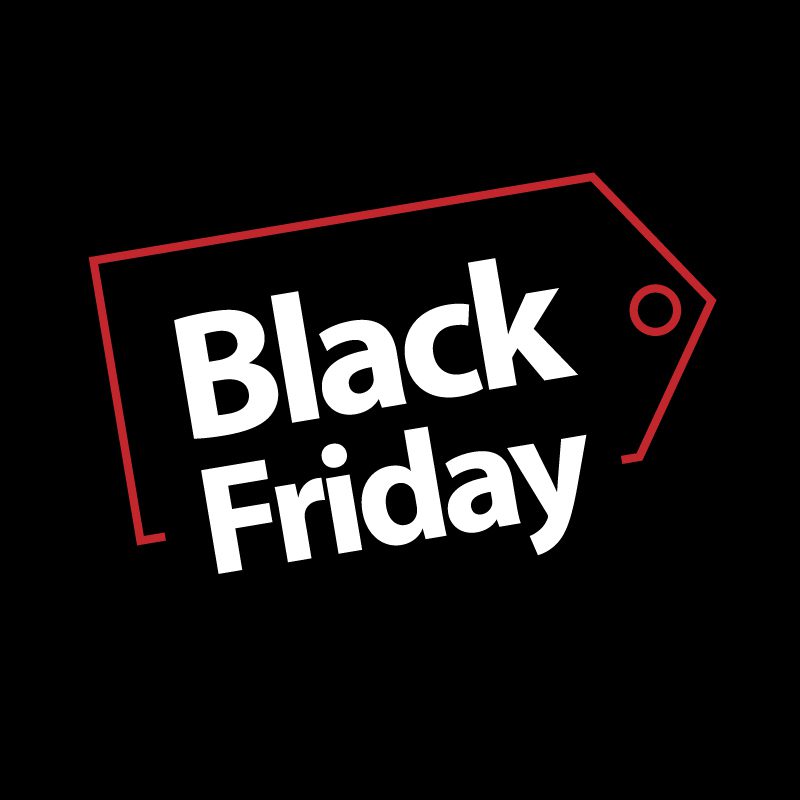 The biggest shopping day of the year continues to wow. Online Black Friday sales totaled $5.03 billion in revenue, compared to $4.3 billion in 2016, according to Adobe Digital Insights. But it didn't all go down without a hiccup: retailers including Walmart, Amazon and Kohl's scored big, but Macy's and Lowe's ran into technical issues with payment and web site performance.
Overall, e-Commerce and mobile proved to be the biggest winners of the day, as more consumers chose to shop from the comfort of their own homes versus visiting brick-and-mortar stores.
A majority of digitally savvy consumers skipped the chaos of doorbuster sales and turned to their mobile devices, which drove 54.3% of visits and 36.9% of revenue. Smartphones led the way, garnering 44.6% of visits and 26.0% of revenue.
"The strong online performance of Black Friday this season shows that consumers are moving further away from leaving their homes to do holiday shopping," said Taylor Schreiner, Director of Adobe Digital Insights in a statement. "Mobile, in particular, has ramped up in a significant way, driving $1.4 billion in online revenue on Black Friday alone. The fact that nearly a billion dollars of this came through smartphones shows that hesitancy around shopping on smaller screens has begun to dissipate."
Insights from Adobe also revealed a variety of high-performing products during Black Friday. The top five items included:
Nintendo Switch
Hatchimals & Colleggtibles
PJ Masks
Chromecast
Roku
But consumers weren't just "window shopping" on their phones: Salesforce noted that 42% of Black Friday orders were actually placed on a phone. Desktop computers — for the first time — accounted for less than half (49%) of all orders, Salesforce reported.
Walmart, Amazon And Kohl's 'Win' Black Friday
While Black Friday brought its usual windfall to the industry, a select few retailers "won" the shopping day. A majority of them are the usual suspects, including Walmart (76.5% of holiday shoppers), Kohl's (55.6%), Amazon (68.5%), and Dollar Tree (46.6%), according to research from Gordon Haskett.
Amazon and Walmart, in particular, continue to battle it out on the digital front, with 68.5% of consumers buying from Amazon versus 57% purchasing items at Walmart.
"While we admit, the gap is still wide, it's important to note that the next most-often cited online retailer on Black Friday Weekend was Target.com at roughly 35%, 22% below Walmart.com (plus Jet.com)," the Gordon Haskett report stated.
Despite the continued struggles of department stores throughout the year, Kohl's (at 55.6% of shoppers), JCPenney (54%) and Macy's (52.2%) all attracted more than half of shoppers, either visiting their stores or buying online. Kohl's CEO Kevin Mansell revealed the retailer fulfilled approximately 40% more orders that were bought online and picked up in stores compared to Black Friday 2016.
Shoppers' desire for apparel and accessories may have skewed the numbers in department stores' favor. The category accounted for the largest share of products purchased on Black Friday by far, with 66.3% of shoppers buying apparel and accessories. Other major product categories include:
Consumer electronics (54.0%);
Toys (40.8%);
Home décor (36.9%);
Home appliances (28.3%); and
Gift cards (24.1%).
Thanksgiving Beats Black Friday For Browsing And AOV
Some retailers may have kept their doors closed on Thanksgiving Day, but e-Commerce activity was still high, as consumers browsed on their phones while relaxing on the couch after a hearty turkey dinner. Mobile page views, for example, were up 30% on Thanksgiving compared to 2016, according to Monetate, indicating that consumers may have researched products on their phones and made their final purchases elsewhere.
Additionally, analysis from Spring showed a surge in traffic later in the day on Thanksgiving that was sustained throughout the night. In an interview with Retail TouchPoints, Marshall Porter, President of Spring, indicated that there were subdued levels of activity in the afternoon as consumers gathered for dinner, but the company saw traffic really take off around 7 pm.
In terms of average order value (AOV), analysis from Monetate showed that Thanksgiving Day came out on top. For the second year in a row, e-Commerce activity on Thanksgiving Day surpassed Black Friday with an AOV of $154.15 on Nov. 23, compared to $142.86 on Nov. 24.
"Essentially, people have started shopping on Thanksgiving now," said Lucinda Duncalfe, President and CEO of Monetate in an interview with Retail TouchPoints. "We're seeing crazy increases in page views, for example, on mobile on Thanksgiving, but they are not necessarily converting — and that's driven by phone use after Thanksgiving dinner. One of the things we think retailers have taught consumers is that Black Friday is not Black Friday anymore; those deals start way before Black Friday and they don't end right after. You're seeing lots of browsing, but no longer the same push in conversion. That's the top lesson: it's not a day anymore; it's the season."
Duncalfe noted that cart abandonment is high, which she thinks is "directly tied to the season being longer." Consumers are using their carts as "wish lists" by adding items to their mobile phone carts but not purchasing right away — sometimes, going back to the cart on their desktops later in the season.
A 'Dark' Black Friday For Macy's, Lowes
For some retailers, Black Friday brought unwanted issues. Macy's experienced a credit card payment glitch at an inopportune time, while the Lowe's web site dealt with a temporary outage.
On Friday, Macy's confirmed troubles with its credit card systems, leaving some consumers to literally abandon their carts at the point of sale. Twitter user Meghan McCollough wrote to Macy's on the social media network, stating: "Hey Macys, just left $300 of items on counter because your credit card machines are down at State St Chicago."
The company began responding to complaints on social media after 1 pm ET. The issue wasn't completely resolved until Friday evening. At that time, a Macy's spokesperson said, "We have fully resolved today's system issues. We highly value our customers and sincerely apologize for any inconvenience today's system slowdown may have caused during their shopping experience."
While less disruptive, Lowe's also experienced some e-Commerce hiccups on the shopping holiday. Consumers said that the web site noted it was "currently offline and will be available within the next hour." Shoppers also took to Twitter to address concerns, and the retailer responded by saying the "web site was down for maintenance." However, the site was back up and running by 11 am ET.