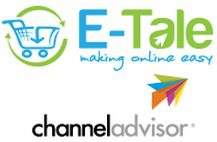 ChannelAdvisor has acquired fellow e-Commerce technology provider E-Tale Holdings Limited. Financial terms of the agreement have not been disclosed. As a result of the transaction, E-Tale's "Where To Buy" functionality has been now been rebranded as ChannelAdvisor Where to Buy.
With the addition of the Where to Buy feature, ChannelAdvisor launched its ChannelAdvisor for Brands initiative designed to help brands expand their online presence and e-commerce activities. Brands can use the Where to Buy feature to provide web site visitors with information about resellers that carry the products they are searching for, as well as the availability of those products.
ChannelAdvisor for Brands also includes the Marketplaces and Digital Marketing features. The Marketplaces feature allows ChannelAdvisor partner-brands to promote their entire product selections through the Amazon marketplace. The Digital Marketing feature enables the partners to use Google AdWords, Product Listing Ads and more than 100 comparison shopping engines to extend global reach to their consumers.
"When you consider branded manufacturers, their contact with end consumers has historically been through resellers," said Scot Wingo, CEO of ChannelAdvisor. "E-Commerce has ushered in a new generation of shoppers and, with them, new shopping habits that send consumers directly to brands in search of their favorite products."