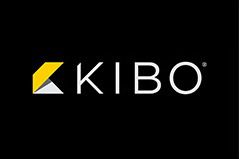 Vista Equity Partners, a private equity firm focused on software and technology providers, has acquired mobile POS platform provider Fiverun for an undisclosed sum. With the acquisition, Vista will merge Fiverun with recently acquired e-Commerce platforms MarketLive and Shopatron to create a new unified omnichannel commerce provider: Kibo.
Kenneth Frank, the former COO of Vista's subsidiary, Aptean Software, will serve as Kibo's CEO.
The Kibo platform will include:
In-store offerings such as POS, dynamic payment processing and store optimization;

Online applications like web-based merchandising, web site content management and design;

Distributed order management for omnichannel fulfillment; and

Integrated search functions and back-end support for warehouse management, shipping, reporting, analytics and customer loyalty programs.
"We are very pleased with these companies coming together to unify the retail experience," said Tami Mohney, Sr. VP of Customer Monetization at Modell's Sporting Goods. "In our years of working with these companies, we have experienced the value of the joint partnership. For our business, we look forward to the continued advancements of a true end-to-end commerce platform that will help us drive growth and provide a seamless experience for our customers."