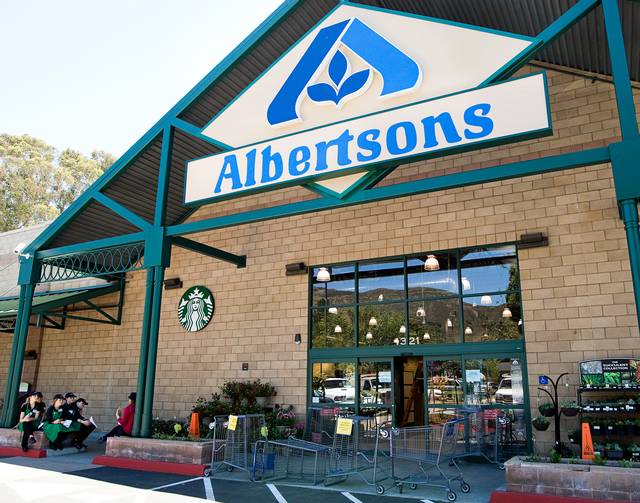 Even as grocers compete to be technologically savvy, environmentally friendly or on the forefront of curbside and online delivery, their first priority remains selling safe food products.
As part of their efforts to comply with the FDA's Food Safety Modernization Act (FSMA) regulations, Albertsons and Save Mart have chosen ReposiTrak to manage regulatory and business documentation compliance, and reduce brand and financial risk within their respective supply chains.
The ReposiTrak platform consists of two systems:
• Compliance Management, which receives, stores and shares documentation and also manages compliance through dashboards and alerts for missing or expired documents; and
• Track & Trace, which quickly identifies product ingredients and their supply chain path in the event of a product recall. It can reduce supply chain risks by identifying backward chaining sources and forward chaining recipients of products in near real time.
Signed into law in January 2011, the FSMA aims to ensure the U.S. food supply is safe by shifting the focus of federal regulators from responding to contamination to preventing it. The law has given the Food and Drug Administration (FDA) new authority to regulate the way foods are grown, harvested and processed. The law was prompted by many reported incidents of foodborne illnesses during the first decade of the 2000s. Tainted food has cost the food industry billions of dollars in recalls, lost sales and legal expenses.
"With the new document retention requirements put in place by the FSMA regulations, we have a need for more capacity and capability in document management," said Jim Seiple, CFS, Group Vice President, Product Development of Own Brands, Albertsons Companies. "ReposiTrak was our choice because of their data collection, management capabilities and the ease of use of the system by our suppliers and our internal technical personnel."
"At The Save Mart Companies, the health and safety of our customers is of the highest priority," said James Orr, Chief Supply Chain Officer for The Save Mart Companies. "We were looking for a solution that would enable us to scale and automate the management of our required documents from both domestic and international vendors, and provide us with 24/7 visibility to compliance."
Albertsons operates across 35 states and the District of Columbia under 19 well-known banners including Albertsons, Safeway, Vons, Jewel-Osco, Shaw's, ACME, Tom Thumb, Randalls, United Supermarkets, Pavilions, Star Market and Carrs. Albertsons Companies operates more than 2,300 stores, 30 distribution facilities and 21 manufacturing plants. Save Mart employs approximately 16,000 team members and operates 205 traditional and price impact stores under the banners of FoodMaxx, Lucky, Lucky California and Save Mart throughout California and Northern Nevada.