Amazon has opened the fourth location of its technology-driven grocery store concept, Amazon Fresh, located in North Hollywood, Calif. The ecommerce giant launched its first Amazon Fresh store, which is designed to incorporate Amazon features such as Alexa and Prime into the in-store shopping experience, in late August in the Woodland Hills neighborhood of Los Angeles. The company then opened stores in Irvine and Porter Ranch, Calif.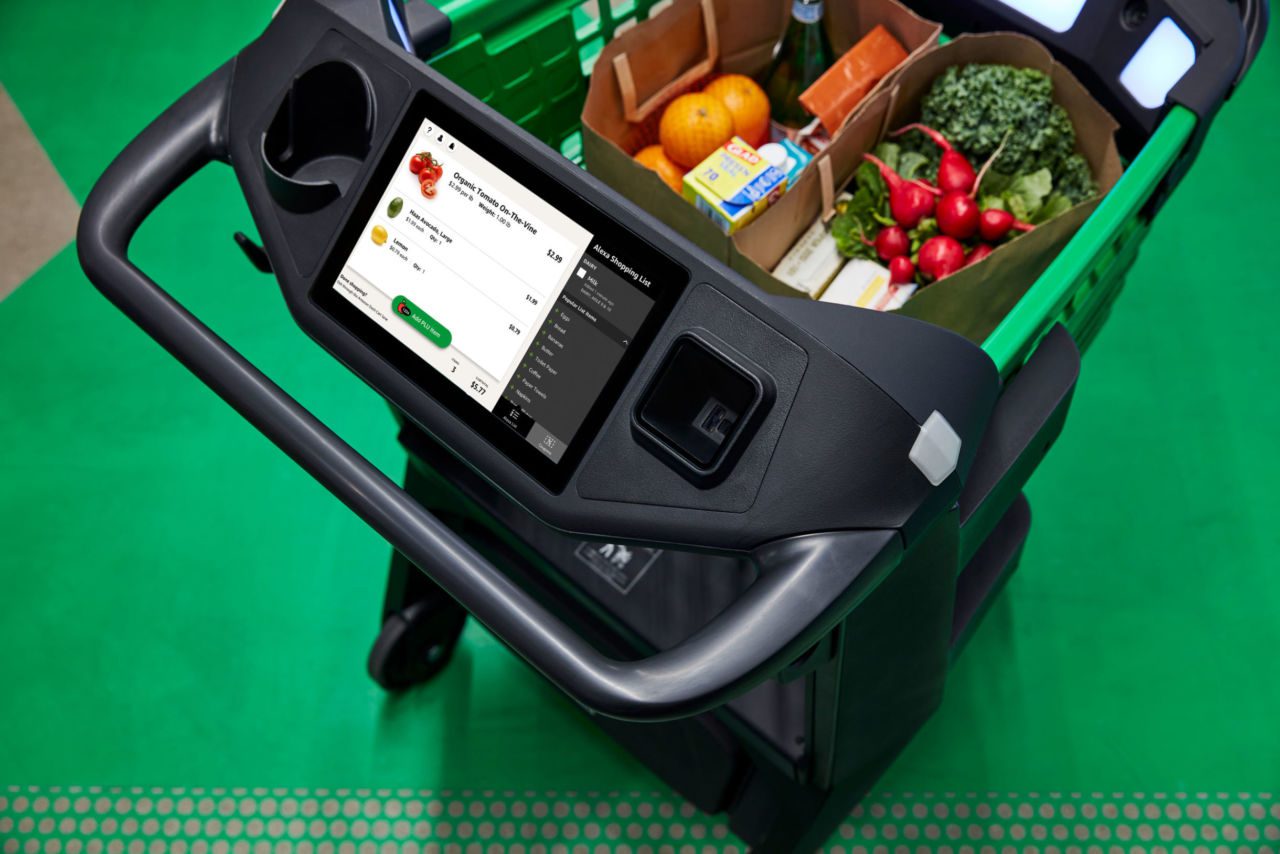 Tech features of the new concept include the Amazon Dash Cart, which enables customers to skip the checkout line. Customers place their bags in the cart, sign in using their Fresh QR code in the Amazon app, shop and exit through the Dash Cart lane to automatically complete their transaction. The cart uses a combination of computer vision algorithms and sensor fusion to identify which items have been put in the cart.
Additionally, Alexa integration helps customers manage their shopping lists and better navigate the aisles. Shoppers can access their Alexa shopping list through the Amazon app or on the Amazon Dash Cart, while Amazon Echo Show devices throughout the store are available to ask Alexa for help locating items.
Designed as a seamless shopping experience whether customers are shopping in-store or online, Amazon Fresh emphasizes "low prices for all" and free same-day delivery and pickup for Prime members. The stores offer an assortment of national brands and produce, meat and seafood, as well as prepared foods made daily in store.
Amazon previously confirmed plans to open an additional three Amazon Fresh locations in Illinois.