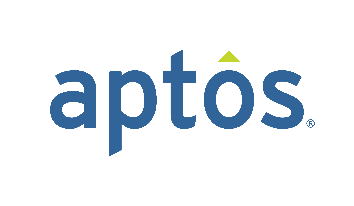 Aptos is doubling down on its commitment to retail innovation by making a multimillion-dollar investment in Aptos Labs — an innovation development team focused on helping retailers keep pace with rapid industry change.
During his opening remarks at the company's annual Engage user conference in Hollywood, Fla., Aptos CEO Noel Goggin noted that retailers need to make innovation an ongoing business practice. "You can't just innovate once and operate on muscle memory. That's just not going to work anymore."
Goggin explained further that as the retail world continues to get disrupted by new consumer behaviors, competitors and market dynamics, the industry collectively needs to learn one thing: When it comes to innovation, "there is no silver bullet. It [needs to be] a constant drumbeat of activity."
With the unveiling of Aptos Labs, the company is reaffirming its position in what it calls singular (or more commonly known as "unified") commerce market. Aptos doesn't just want to be a vendor; it wants to be a strategic partner to the retail community.
Point of sale, customer engagement and order management experts within the Aptos organization will lead the development within Aptos Labs, collaborating to build and refine the company's cloud-native, mobile-first and unified commerce services platform.
"Aptos Labs is focused on delivering the evolution of our Singular Commerce platform by solving tough problems like in store resiliency, extensibility, and harmonizing logic across channels in a true scalable, cloud-native environment," said Mike Verdeyen, Technology Leader at Aptos. "We will achieve this by developing an ecosystem and removing barriers for retailers and partners while keeping auto-scaling and security inherent in the platform with a modern experience for the end user."
This ecosystem will include an active community of retailers, software partners and system integrators. An unnamed list of retailers already has partnered with Aptos Labs, and the parties are working together on several strategic initiatives. These projects will be unveiled at the National Retail Federation's annual BIG Show, which will take place January 2018.