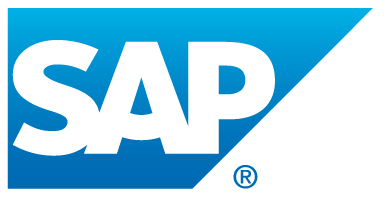 Software technology giant SAP has added two new retailers and a major conglomerate of lifestyle brands to its client portfolio. Brooks Brothers, The Rockport Group and VF Corporation have integrated the SAP Fashion Management application within their internal systems.
In selecting the SAP Fashion Management application, Brooks Brothers can:
Aid in its digital transformation;

Gain greater visibility into its inventory; and

Operate its wholesale, manufacturing and retail business processes in one integrated system.
The retailer also is implementing the SAP Customer Relationship Management (SAP CRM) and SAP Customer Activity Repository applications.
"SAP helps us simplify our customer experience by giving us a universal customer master database, which allows us to understand our customers, their purchase history and their preferences in a real-time manner," said Sahal Laher, EVP and CIO at Brooks Brothers. "We cannot go to market with a one-size-fits-all approach."
Brookshire Grocery Passes Phase One Of SAP Implementation
Brookshire Grocery Company recently finished phase one of a three-phase project to digitally transform its business, including modernizing its more than 150 stores.
Phase one, launched in November 2015, increased data integrity and visibility for better understanding of customers.The full digital transformation is anticipated to be complete in late 2017.
"By 2020, it is projected that Millennials will go from 5% of the buying power to close to 20% of buying power," said John D'Anna, Sr. VP and CIO of Brookshire Grocery Company. "This generation grew up with cell phones in their hands, with laptops, with tablets — they are very digitally engaged. Our business has to simplify everything for that customer."
Brookshire Grocery is utilizing the SAP Hybris Marketing solution and the SAP Customer Activity Repository application to gather information and deliver omnichannel customer experiences.
Assisted by SAP consulting partner /N SPRO, phase one of Brookshire Grocery's customer-centric program included embedding customer data into business processes, which enabled stores to connect with customers at a more contextual level.
The grocer aims to continue its omnichannel transformation with the development of new mobile apps, geofencing and an upgrade of its POS technology.
SAP Releases Retail Planning Software
SAP has released the Merchandise Planning for Retail application, which enables retailers to plan for sales, margin and inventory.The retail planning application runs on the SAP Customer Activity Repository application — a unified data, planning, predictive and analytics platform.
Merchandise Planning for Retail is designed to simplify top-down and bottom-up planning across multiple channels and along the merchandise hierarchy in order to help retailers meet company financial goals.
SAP also has updated its SAP Assortment Planning for Retail application, which is designed to:
Help retailers localize product assortments, boosting user efficiency, revenues, margins and customer satisfaction;

Enable easier planning for vertical fashion companies;

Allow for greater flexibility; and

Advance the software's assortment optimization features to help retailers decide which products to keep or drop and where to put them.