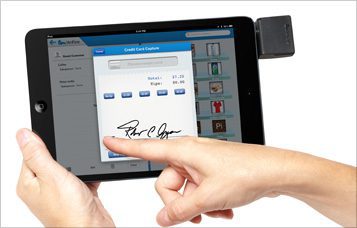 Electronic payment solution providers VeriFone and iPayment have partnered to release iPayment POS, a tablet POS solution designed specifically for small businesses. The iOS app-based solution combines the VeriFone GlobalBay Merchant offering with iPayment proprietary solutions, providing small business owners with advanced capabilities and business insights to create a superior customer experience.
The POS bundle includes iPayment software, an iPad, cash drawer, bar code scanner, printer, as well as a VeriFone PAYware Mobile e100 secure audio reader or the VX 805 PIN Pad. The VX 805 PIN Pad is able to support NFC, EMV, PIN/Debit and mag stripe card standards. The solution utilizes encryption for secure payment processing.
A suite of business tools, including inventory management, service and appointment scheduling, business analytics, customer management, and loyalty and marketing campaigns, also are built into the solution.