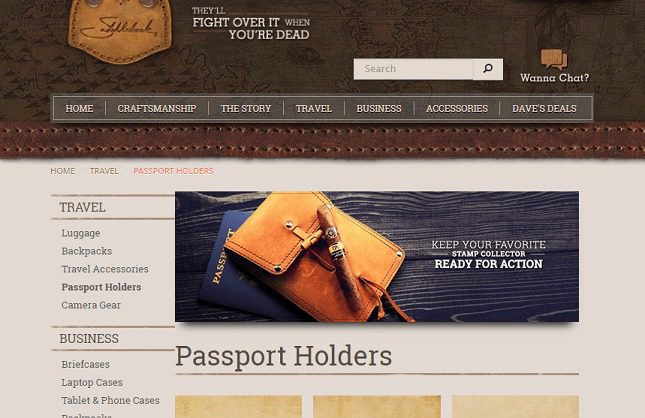 Saddleback Leather, an online retailer of leather bags, luggage, wallets and accessories, has re-launched its e-Commerce site with the help of NetSuite SuiteCommerce. The retailer leveraged the SuiteCommerce solution to operate its business on a unified cloud platform that manages e-Commerce, financials, inventory management, order management, marketing and customer service.
Since the re-launch in July, Saddleback has seen an increase in overall sales. The retailer has reported other benefits including:
Improved site load times;
Increased average time onsite;
Increased page views per session;
Decreased cart abandonment; and
Reduced bounce rate among mobile users.
As part of the SuiteCommerce solution, Saddleback Leather has access to responsive web design to offer a mobile-optimized experience for smartphone and tablet users. The retailer plans to deliver a streamlined checkout and integrate the solution's existing capabilities, including image zoom and 360-degree rotated viewing, to showcase different attributes within product detail pages.
Additionally, the SuiteCommerce self-service My Account capabilities enable shoppers to track order status, manage account details and view purchase history.