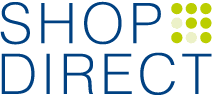 Shop Direct, the $2 billion UK-based digital retailer, is deploying cloud-based pricing and promotional solutions as part of its ongoing digital transformation strategy. Shop Direct can trace its roots back more than 80 years to the Littlewoods catalog, but by 2015 it had completely phased out mail order to become an online-only company with sites including Very.co.uk, Littlewoods.com, VeryExclusive.co.uk and LittlewoodsIreland.ie.
In February 2015, Shop Direct signed a 10-year service agreement with IBM to shift its operations to a hybrid cloud infrastructure, and the retailer recently expanded its SaaS solution set with Revionics Price Suite and Promotion Suite. The pricing solution is designed to drive dynamic pricing and respond to market, shopper and competitive trends. Shop Direct will use the Revionics Promotion Suite to deliver more relevant promotional offers to shoppers while identifying and phasing out those offers that are not compelling.
"We are looking to automation to react more quickly to and anticipate the fast-evolving shopper and competitive landscape," said Sam Perkins, group merchandising director at Shop Direct in a statement.
Reported to be the UK's second-largest pure play retailer after Amazon, Shop Direct sells more than 1,800 brands, including well-known names such as Calvin Klein, Balenciaga and Tommy Hilfiger and its own private label products. For the 52 weeks ending July 1, 2017, Shop Direct revenues reached £1.93 billion, a 5.6% increase year over year.