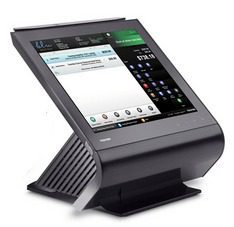 Toshiba Global Commerce Solutions is looking to reinforce its position in the omnichannel retail marketplace with the release of its TCxGravity LINK architecture. The application is designed to extend the capability of Toshiba products by enabling them to integrate with other Toshiba and third-party solutions.
TCxGravity LINK is Toshiba's next step in redefining the interaction between retailers and customers across all commerce touch points, including mobile, online and the store. The new offering is designed to support transactions from virtually any location and any device, regardless of whether a retailer wants to build a solution from the ground-up, or add on to existing POS infrastructure.
"While everyone talks about omnichannel and mobility, we understand that it's not the 'what' but the 'how' that truly defines the customer experience," said Michael Griffiths, VP of Commerce Solutions at Toshiba Global Commerce Solutions. "Total cost of ownership and investment protection are too often an afterthought."
In support of the company's positioning, Toshiba has unveiled the TCxWave Model A30, a compact version of the original TCxWave platform that can function as a POS, kiosk or self-service system. Featuring a touch screen interface with multi-touch capability, the TCxWave A30 is operated by an Intel quad core processor that runs the latest Windows platforms. The solution will be generally available beginning August 2014.