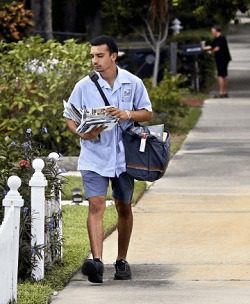 The U.S. Postal Service (USPS) needs to promote its services just like any other brand, and like many other marketers it is leveraging video as a communications tool. An interactive video experience utilizing Pitney Bowes EngageOne Video is designed to help educate and inform Mail Owners and Mail Service Providers (MSPs) on how to take part in and deliver value from the USPS Informed Delivery and 2017 Mailing Promotions campaigns.
Informed Delivery notifications allow residential consumers to see a daily preview of the address side of the letter-size mail pieces that will soon be arriving at their door. The feature offers marketers the opportunity to engage consumers through synchronized direct mail and digital campaigns.
The EngageOne Video, which allows viewers to self-select topics and actions relevant to their individual needs, will help MSPs understand how to take better advantage of the Informed Delivery feature to increase mail volume, acquire more clients through innovation, generate new revenue streams and enable cost-effective multichannel marketing.
To inform mailers about the current USPS Mailing Promotions, the EngageOne Videos include educational information as well as data about registration, the promotional period, mail eligibility and discounts.