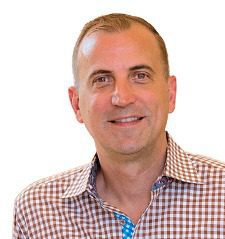 JCPenney has tapped 25-year retail veteran Shawn Gensch as its new EVP and Chief Customer Officer (CCO), effective June 3. Gensch, who will report to CEO Jill Soltau, will be responsible for driving aggressive customer-centric strategies to grow traffic, engagement and customer retention.
Tasked with revitalizing the company's brand, Gensch also will oversee marketing initiatives across all channels, shape the company's messaging and lead the development of an outstanding digital experience and increased customer loyalty.
The retailer has been beefing up its C-suite leadership with retail industry mainstays since Soltau took the reins as CEO in October 2018. JCPenney named Bill Wafford, who had previously held financial leadership roles at Walgreens, The Vitamin Shoppe and Target, as its new CFO in March 2019.
"Shawn will be instrumental in developing a compelling brand identity that builds meaningful connections with new shoppers, and strengthens relationships with our most loyal customers," said Soltau in a statement. "His proven leadership in brand management, digital marketing, analytics, mobile applications and customer loyalty programs makes him the ideal candidate to join our team."
Most recently, Gensch held the CCO position at Sprouts Farmers Market, where he drove key strategic initiatives related to its brand repositioning, digital engagement, web site redesign, new mobile app and a successful new store prototype. Prior to Sprouts, Gensch co-founded and served as CEO of iAMroyalist, a consumer-driven loyalty platform. Gensch also spent 10 years at Target in positions of increasing responsibility, including SVP of Marketing.