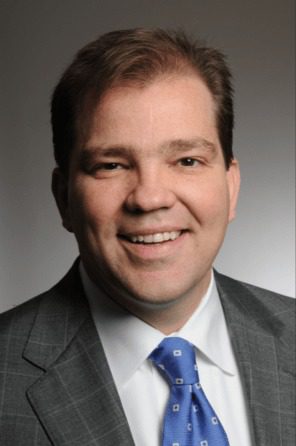 Jo-Ann Fabric and Craft Stores has named Wade Miquelon its EVP and CFO, where he will lead the retailer's finance organization, real estate, IT and general counsel. Miquelon has held similar positions at Walgreens and Tyson Foods.
Miquelon presided over massive transactions in his tenure at Walgreens, particularly the pharmacy's acquisition of British drugstore chain Alliance Boots and its acquisitions of then-competitors Duane Reade and drugstore.com. Prior to his departure in August 2014, Miquelon's primary responsibilities included overseeing strategy, mergers and acquisitions, investor relations, business development, venture capital, corporate purchasing, market planning, internal consulting and risk management.
Since working for Walgreens, Miquelon has served as the founder and managing director of his own investment and advisory firm, working with private equity firms, retailers and various health care and children's education start-ups. Currently, Miquelon serves on the Board of Directors for Acadia Healthcare, an owner and operator of inpatient psychiatric facilities and treatment centers.
"I am thrilled to have an executive of Miquelon's deep and broad experience join the Jo-Ann team during a transformational time in our brand's rich history," said Jill Soltau, President and CEO of Jo-Ann Fabric and Craft Stores in a statement. "Miquelon is a highly-respected and effective leader with a track record of driving retail-changing strategies. Fueled with a career of significant accomplishments, he will play a key strategic role in creating value for our organization and stakeholders while serving our customers through an exciting shopping experience."