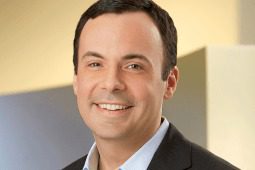 Kohl's has named former Best Buy exec Greg Revelle as its CMO, filling this position for the first time in five years. The CMO spot has been vacant since Julie Gardner stepped down in November 2012.
In the role, Revelle will be responsible for Kohl's marketing organization and overall marketing strategy, including the company's focus on driving customer engagement through analytics, enhancing the loyalty platform, accelerating customer traffic and continuing to build Kohl's overall brand position. Revelle will report directly to Chief Merchandising and Customer Officer Michelle Gass.
Like its department store contemporaries, Kohl's has been taking sales, traffic and income hits that are forcing the brand to take new steps to turn around the brand, such as tightening inventory management. The decision to hire a dedicated CMO means Kohl's also is likely to shift its approach to marketing campaigns.
In late 2014, Kohl's established its "Greatness Agenda" bounceback strategy, with a stated goal of achieving $21 billion in sales by 2017. But the brand hasn't spoken much about the five-pronged plan within the past year, suggesting that it is failing to deliver the desired results. In Q4, Kohl's saw comparable sales dip 2.2%, along with a sales decline of 3% to $6.2 billion. Net income slid 15%, to $252 million, so the strategy appears to have faltered throughout the holiday season.
With the brand's Yes2You Loyalty program serving as a major piece of the strategy, Revelle will certainly have an impact on the Agenda's direction going ahead.
Revelle succeeds Will Setliff as Kohl's top marketing executive. Setliff resigned in August 2016 as EVP of Marketing after two-and-a-half years with the retailer.
As CMO of Best Buy, Revelle was responsible for marketing, customer strategy, brand positioning and execution across all channels and customer touch points. He led efforts to redefine Best Buy's brand positioning and customer strategy.
Prior to Best Buy, Revelle served as CMO at AutoNation. Before that, he was VP of Worldwide Online Marketing at Expedia, Inc. and an investment banker at Credit Suisse.