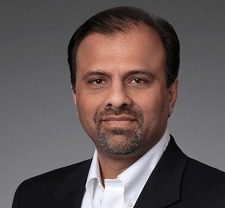 As Lowe's continues to accelerate its digital evolution, the home improvement retailer has appointed Vikram Singh to the newly created role of Senior Vice President, Chief Digital Officer, effective Jan. 4, 2018. Singh has been charged with leading the company's digital efforts, delivering innovative solutions across all customer touch points and enhancing operational effectiveness in order to execute integrated digital initiatives across core business functions, including supply chain and marketing.
Singh joins Lowe's from Amazon, where he was General Manager and Director of Rentals and Global Trade-in for three years. In a previous two-year stint at eBay, he conceived and launched the eBay Valet program and acted as General Manager & CEO for Half.com, eBay's fixed-price platform for books, music, video and related media. Singh also held various marketing and management positions at PayPal.
Singh will report to Michael P. McDermott, Chief Customer Officer. "Digital is the fabric of a fully integrated customer experience, from project inspiration to customer relationship management to how we present products and services and create engaging content," said McDermott in a statement. "We're excited to have Vikram at the helm leading the next stage of our digital journey."
Lowe's is working to boost its e-Commerce sales and employing omnichannel tactics such as BOPIS that drive in-store revenue. During Q3 2017, Lowe's registered 33% growth online, bringing e-Commerce as a percentage of total sales up to approximately 4%. Of those online sales, 60% are BOPIS, and 40% of customers picking up their orders buy additional merchandise while at the store.