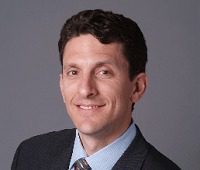 Crowdsourced insights provider Mobee has chosen Mike Grimes as its new Chief Revenue Officer (CRO). Grimes, who has more than a quarter century of experience in digital solutions for retail, will lead the company's go-to-market strategy, sales and business development efforts.
"Crowdsourced intelligence will play an important role in the future of retail, just as Waze and Kickstarter have transformed navigation and funding," said Grimes in a statement. "Brands and retailers are seeking new ways to collaborate, and Mobee's platform provides a unique lens into the behaviors of their common denominator — the shopper."
Most recently, Grimes led Catalina's expansion into digital promotions as SVP of digital retail solutions. Prior to that he was CEO of Modiv Media, a mobile shopper marketing solutions provider acquired by Catalina in 2012. Grimes has been active in real-time proximity and wireless mobility solutions for retail since the early days of cell phones.