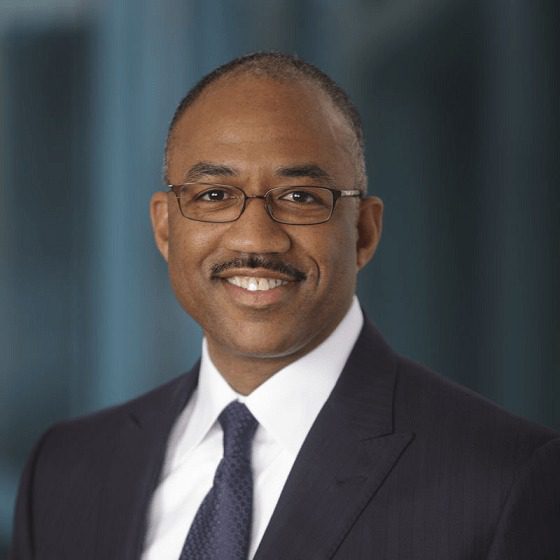 After selling off 1,900+ stores to Walgreens earlier this month, Rite Aid is bringing one of its rival's former top execs in as its new President and Chief Operating Officer. Kermit Crawford, the former EVP and President of Pharmacy Health and Wellness at Walgreens, will start at Rite Aid effective Oct. 5, reporting to Chairman and CEO John Standley.
Crawford held a wide range of store operations and senior management positions during his 30-year tenure with Walgreens, which ended when he retired from the company in 2014. His responsibilities covered the company's pharmacy services, including its pharmacy benefit management services. In his last role at Walgreens, Crawford was responsible for all aspects of strategic, operational and financial management for the health and wellness division.
Most recently, Crawford has been a retail and health care adviser and consultant for New York City-based Sycamore Partners, a private equity firm specializing in retail and consumer investments. He also serves on the Board of Directors for Allstate and LifePoint Health.
Same Store, Pharmacy Sales Disappoint After Merger Falls Through
The Crawford announcement coincided with Rite Aid's Q2 earnings release, which showed the drug store chain posting disappointing sales numbers across the board:
Revenue dipped 4.4% from $8.0 billion to $7.7 billion;

Retail Pharmacy segment sales declined 3.4% to $6.3 billion;

Same store sales decreased 3.4%; and

Front-end sales fell 0.9%.
Standley attributed the results to the company's back-and-forth struggle to complete a full sale to Walgreens. While Rite Aid agreed to be acquired by Walgreens in 2015, the Federal Trade Commission (FTC) blocked the merger amid antitrust concerns in June 2017. Both parties amended the deal so that Walgreens would acquire 2,100+ stores instead of the entire Rite Aid business, but the pharmacies had to again reduce the number of stores exchanged to gain FTC approval.
"Our performance for the quarter reflects a challenging reimbursement rate environment and the effects of an extended merger and asset sale process," said Standley in a statement. "[But] securing regulatory clearance for the amended asset sale agreement with Walgreens Boots Alliance gives us a clear path forward to realize the benefits of the transaction and implement our plans to deliver improved results."
Rite Aid reported a net profit of $170.7 million, or $0.16 per share, helped by a termination fee for the aborted deal with Walgreens. Minus the termination fee, Rite Aid took an adjusted net loss of $15.6 million, or one cent per share.