Rite Aid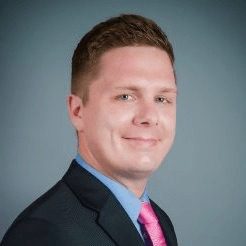 has named Justin Mennen as its new Senior VP and CIO. Mennen replaces Steve Rempel, who left in March 2018 to take a position as International CIO for Walgreens Boots Alliance.
In this position, Mennen will be responsible for all aspects of the company's technology and information operations, including enterprise systems and applications, network, core infrastructure and information security, as well as the development and execution of Rite Aid's immediate and long-term IT strategy. Mennen will report to CFO and Chief Administrative Officer Darren Karst.
Mennen joins Rite Aid from CompuCom Systems, where he was the CIO and Chief Digital Officer. Prior to that, he led technology organizations across several industries, most recently as the VP of Enterprise Architecture and Technology Innovation for Estée Lauder Companies.
Rite Aid has had a difficult time navigating in the highly competitive retail pharmacy sector. The retailer has tried to protect itself through corporate mergers, but two attempts during the past two years have fallen through. A proposed linkup with rival Walgreens was blocked by the Federal Trade Commission in June 2017, and then a $24 billion merger with supermarket chain Albertsons was dropped in August 2018 in the wake of investor criticism.
For Q3, Rite Aid posted a net loss of $17.3 million, an improvement over the $18.2 million loss for the same period the previous year. Same-store sales increased 1.6% for the three months that ended Dec. 1, driven by 2.4% same-store pharmacy growth.