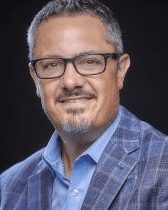 Rite Aid has appointed health care veteran Jim Peters as its new Chief Operating Officer (COO). Peters will replace current COO Bryan Everett, who is leaving to pursue other career opportunities, according to a company statement.
Peters will lead the retailer's clinical strategy development and execution; health system and strategic corporate relationships; marketing and merchandising; and corporate strategy and communications.
Peters was most recently the CEO of Skyward Health and has a 12-year tenure as a senior executive at Geisinger Medical Management Corporation.
"Jim is a seasoned healthcare executive with health innovation, corporate development, strategy and healthcare provider-payor operating experience," said Heyward Donigan, CEO of Rite Aid in a statement. "As our industry continues to evolve and Rite Aid charts our go-forward strategy, Jim's strong track record of leadership and acting as a change agent to rejuvenate brand perception is exactly what Rite Aid needs to propel our business forward."