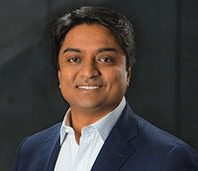 Amin Maredia, CEO of Sprouts Farmers Market, will step down effective Dec. 30, 2018. While the supermarket retailer searches for a permanent replacement, Jim Nielsen, President and COO, and Brad Lukow, CFO, will serve as co-interim CEOs.
Maredia joined the company as CFO in 2011 and was promoted to the post of CEO in August 2015. Prior to Sprouts he held executive positions at Burger King, according to his LinkedIn profile.
"Over the past three years, Amin has overseen our tremendous growth from coast to coast and put us on a firm footing for continued success," said Joseph Fortunato, Sprouts Chairman of the Board in a statement. "While we search for a new CEO, the Board has deep confidence in Jim and Brad to continue executing the company's strategic initiatives, driving shareholder value and delivering on our mission of 'Healthy Living for Less.'"
Sprouts specializes in fresh, natural and organic products, touting affordable prices. The retailer operates more than 300 stores in 19 states.