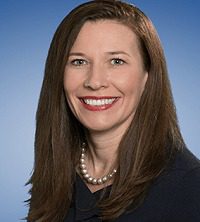 Kathryn McLay has been named President and CEO of Sam's Club. She joined parent company Walmart in 2015 as the VP of U.S. Finance and Strategy. After being promoted to SVP of Supply Chain, McLay served as EVP of Neighborhood Markets, Walmart's smaller-format stores.
The Sam's Club CEO position opened up in October, when John Furner was named President and CEO of Walmart U.S.
McLay began her career at Deloitte and Qantas, and then joined Australian retailer Woolworths in 2001 where she held roles in retail and supply chain during her nearly 15 years with the company.
"Kath has a track record of success in every role she has taken on," said Walmart CEO Doug McMillon in a statement. "Her ability to deliver results today, develop a vision for the future and lead the change necessary to achieve it is compelling. John Furner and the Sam's Club team have strengthened our foundation and built momentum. Kath will help build on that and take it to the next level."