Working Solutions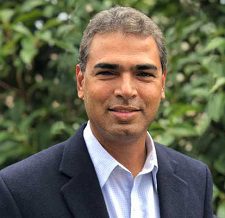 , a provider of contact center solutions for the retail industry, has named Ashok Narayanan to the post of Strategic Technology Officer, with the task of optimizing business performance delivered by the company's on-demand workforce.
Narayanan joins the company from Vizient, where he was the Senior Director of software and platform engineering for the health care entity of non-profit hospitals. Prior to that position, he managed engineering efforts at Sabre.
"Ashok is one of those under-the-hood industrial engineers, who relishes researching the inner workings of systems," said Kim Houlne, Chief Executive of Working Solutions. "That insight is invaluable for clients as we learn their businesses, from the inside out, to improve customer service."
Working Solutions provides on-demand contact center outsourcing to clients across the U.S. and Canada. The company's virtual network of 110,000 registered agents handles sales, customer care and tech support for diverse industries including retail and travel.