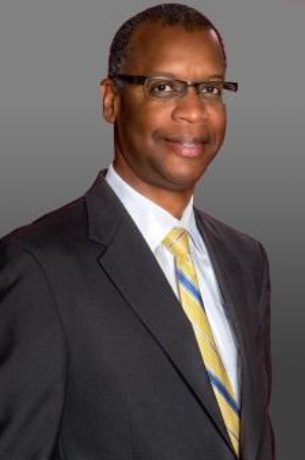 Retailers are striving to integrate the best of the digital and physical worlds by implementing cutting-edge technology in their stores. In particular, mobile clienteling and POS have become priority investments as associates become more reliant on their smartphones and tablets when interacting with customers.
AT&T is one mega-brand that is embracing mobility to empower its workforce and streamline the customer experience. Although the number of devices per store varies by the location, size and format, all of AT&T's 2,200 retail stores now are equipped with tablet devices.
In the below Q&A, Rudy Hermond, SVP of Data and Voice Products at AT&T Mobility, discusses how mobility has helped the brand transform its brick-and-mortar interactions. In his previous role as SVP of Retail Sales Operations, Hermond helped with the planning and implementation process. He was recognized for his efforts at the Retail TouchPoints 2014 Retail Innovator Awards.
Retail TouchPoints (RTP): What encouraged AT&T to rethink its in-store service strategies?
Hermond: It has been documented over the past several years that the retail industry is in the midst of one of the most disruptive times in its history. Over the past 100 years, the industry has gone through several changes, but not as rapidly or significantly as the past few years, specifically due to the fact that consumers now have a propensity for going to the web to look for products and services.
AT&T — like many other brick-and-mortar retailers — had to take a step back and determine the overall purpose of our retail organization. We have a large portfolio of retail stores and customers and as a result of the disruption within the industry, we had to take a step back and determine our purpose. Over the past three or four years we did a lot of internal research and worked with several business partners to figure out the answer to that question.
RTP: And what did you discover during this process?
Hermond: I would say what we found was surprisingly very simple: Customer expectations of the shopping experience have been evolving over the past several years and will continue to evolve as we move forward.
In the past, their experience was more transactional in nature. They picked up an item, paid cash or credit in the store and walked out with that merchandise. But all the research we did indicated that customers want a retail store to be a place to learn about products and services they're interested in through interactivity, education and exploration. They want to have an experience with the products and services they're looking at.
They also want a retail store to be a source of advice and recommendations from employees who are friendly and very knowledgeable. In addition, customers want the store to be integrated with the web; they want to purchase online and pickup their merchandise in the store. At the end of the day, consumers want the best of both worlds from any company they plan to do business with.
RTP: What made you determine that mobile was the answer to AT&T's wants, needs and goals?
Hermond: We wanted to transform the experience in our stores based on the changing needs of our customers. So we invested in mobilizing our front-line team members to take care of all our customers' needs from a mobile device. We've seen that the untethering of our team members has led to an experience that is easier and faster for consumers and also has created a better environment for employees.
We are very pleased with how we've evolved the experience for our customers over the past several years, and we'll continue to evolve the experience based on what our customers want. We still have progress to make but we're pretty satisfied with where we are, overall, as a company.
RTP: What types of tools and applications are available to customers using tablets in stores?
Hermond: I like to answer that question by walking through the life of one of our retail team members.
When a team member shows up for their shift, the first thing they do is clock in. We have an app on each tablet that allows them to clock in. After that, if they want to look at the previous day's sales results they have access to that information within the device so they can see how they performed. If they want to see some information related to a new product or service AT&T has launched, they can go into a communications portal to get all of the information that they need. If, during the day, they're working with a customer who asks them a specific question about a product or service, they can go into the app and answer that exact question while standing side-by-side with the customer.
If a customer wants to complete a transaction using the tablet device, they can use the POS application within the tablet. If they want to take training, we have a training app they can use to learn more about any new products or services. Finally, when they finish their shift they can clock out.
If you think about it from a day in the life of a team member, you realize that they do not have to do anything on a desktop for the most part.
RTP: Have you used customer feedback at all to guide your strategies?
Hermond: Whenever a customer has an interaction with one of our retail stores we send a customer survey within 48 hours of their experience. Many of our customers like to answer them and as we've been transforming our retail experience we've been getting feedback from those surveys sharing how delightful the experience is. They want to have a complete interaction rather than a transaction across a desk.We have the opportunity to look at comments customers are making on social media about their in-store experiences. Across surveys and social media platforms, consistently all feedback has been positive.
RTP: Does employee feedback play a role?
Hermond: We were very thoughtful as we went about launching this mobile effort in our retail stores. One of the things we did was partner with our retail team members to make sure we provided all the training they would need as we transitioned them from desktops to mobile devices to take care of customers.
Once we deployed the mobile devices, we provided our retail store managers daily reporting so they could see how much the team members were using the mobile devices in their interactions and to complete transactions. That way, if they found someone who was uncomfortable with the devices they could then work one-on-one and provide the appropriate coaching and guidance to that employee. Over the past several years, close to 100% of all transactions we're doing in stores are through the mobile devices. It was a very holistic program we created to support the launch of this mobilization concept in stores.
RTP: How have associates responded to the new mobile strategy?
Hermond: Getting associate buy-in has been very seamless and effortless for us. Our team members were very excited about the launch of this technology based on the potential value alone. For lack of a better term, most of our team members are Millennials and are very comfortable using technology, so it was a very seamless adoption for team members as we executed this effort.
But it's important to note that this isn't about Millennials; this is about transforming and evolving our customer experience and one way we wanted to do that was to ensure associates could create a great experience. It was not only in the investment in mobilizing our front-line staff but also in developing training to make sure they were up-to-speed on products and services, and the leadership team had guidance on how to coach them effectively.
RTP: How do you see the AT&T store experience evolving in the future?
Hermond: As we look into the future, one of the things we're making sure we do is look at the current environment and make sure we're adapting and changing based on the needs of our team members and consumers.
For example, one of the things we did recently was enable real-time instant messaging between team members in all stores through the mobile devices. We recognized very quickly that associates are looking to their peers as experts as opposed to our executive team. They feel that advice is extremely valuable, almost like a social media interaction. They know exactly what they need to do to take care of a customer in that moment.
We know that in order to create the best customer experience we need to have highly engaged employees. So we're focusing on making employees feel like they matter and know that their contribution is valued.