In pursuit of its goal of becoming the leading global marketplace for buyers and sellers, eBay has been introducing tech-fueled programs and activations designed to connect with consumers' rapidly evolving needs.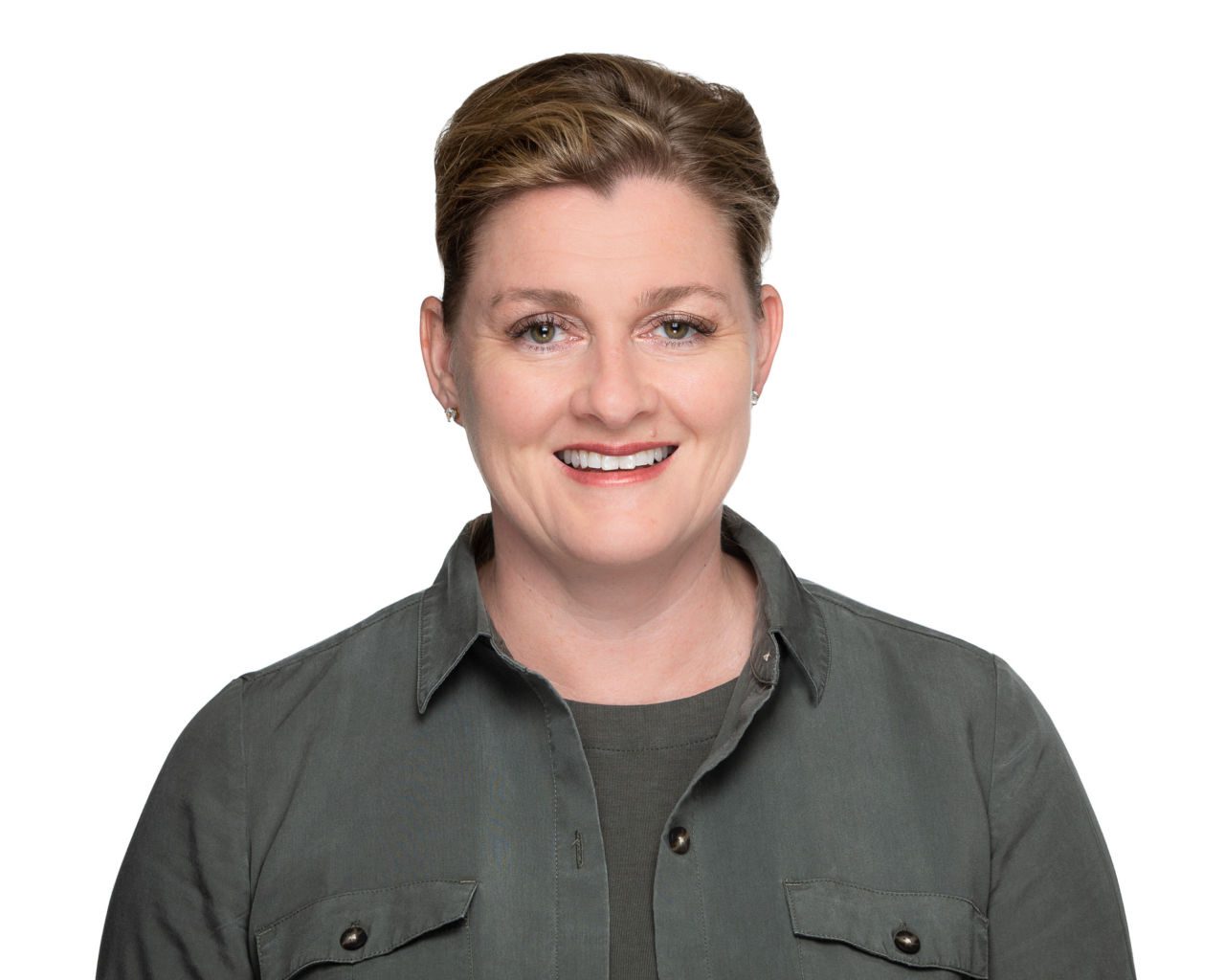 Jenn Henry, Senior Director of Global Brand for eBay, shares how the company translates its learnings into tools and resources that will help both small businesses and online consumers navigate this rapidly changing retail arena, including features such as:
A Seller-Initiated Offer option;
New Time Away and augmented Best Match features;
A Certified Refurbished program; and
Up and Running, an accelerator program specifically designed to help the 70% of small businesses that lack an ecommerce presence transition to selling online.
Retail TouchPoints (RTP): Due to COVID-19, U.S. consumers' shopping behavior has changed dramatically, with more consumers relying on ecommerce for both basic products and more complex purchases. What impacts has this had on eBay's business? Have you seen new consumers using your marketplace, and if so, what have been their key demographic and behavioral characteristics?
Jenn Henry: As a result of the COVID-19 pandemic, eBay has seen an acceleration in the volume of products being purchased from our platform, and also an increase in the new customers who are coming to buy or sell with us. In Q2 our marketplace grew by 29% at an FX [foreign exchange]-neutral basis. The majority of these new consumers came from our major markets, including the U.S., UK and Germany. All in all, the past months reaffirmed that eBay remains a critical marketplace for consumers wanting to find that perfect item, or sellers wanting to reach people around the world with their products.
RTP: How do you see the spread of the "mindful spending" mindset affecting eBay in particular, and ecommerce in general? What should retailers and marketplaces do to take advantage of this trend?
Henry: eBay's marketplace has always been one that caters to the complete retail community — buyers and sellers. We view mindful spending as another personality trait of our retail ecosystem — and one that we can support through the coming months and into the new year. One example of eBay helping its buyers find the best deal that aligns with their price point is our Seller Initiated Offer feature. This allows sellers to make an offer to buyers who are watching an item, or have placed it into their shopping cart but haven't checked out within five days. This provides the opportunity for the seller to create an individualized touch point with the buyer to give them the best deal possible.
For retailers and marketplaces beyond eBay, it's important that the industry realize "mindful spending" isn't a trend — it's here to stay. Buyers' preferences are evolving and they are more conscious of where they are spending their money than ever before. They want a tailored experience that gives them an array of options for the item they are looking for, and offers the best price. Today, personal experiences are key to building the trust and loyalty to keep these conscious buyers coming back.
RTP: Given that consumers are likely to continue having reservations about in-store shopping, what can online retailers and marketplaces do to fill the need for experience, customer service and human connections?
Henry: Online retailers and marketplaces have an opportunity to redefine the shopping experience by simplifying the process, increasing convenience and providing unparalleled customer service. While physical human connections are irreplaceable, technologies like artificial intelligence, as well as a refocused emphasis on personalization, will be the retail industry's best tools for navigating this new normal.
For example, eBay recently introduced a new feature called Time Away and augmented its Best Match feature. Time Away enables sellers to notify buyers of their scheduled absences, in turn enabling buyers to see updated estimated delivery dates for items that may be affected. Best Match now personalizes the search results for each buyer by incorporating a variety of quality, demand and market-driven factors, such as item popularity, pricing, shipping, regions, seller details, etc. Both of these features further enhance the consumer experience and provide additional transparency and communication for both sellers and buyers.
RTP: What are the biggest challenges retailers and marketplaces will face over the holiday season, and how can they work to overcome them? What will be the most important tools they will need for Q4 survival and 2021 success?
Henry: The greatest challenge facing retailers and marketplaces is that this holiday season is completely new. While traditional holiday shopping and purchasing waves will emerge, this holiday season will see a different environment, a different set of consumer expectations and a different responsibility to ensure retailers are connecting with purchasers.
The pandemic has put a strain on supply chains, so as a result retailers are facing a shortage of in-demand items this season like power tools, small kitchen appliances and laptops. Additionally, many consumers are more budget conscious and looking to spend less on holiday shopping this year. At eBay, we're addressing these challenges head on with our recently launched Certified Refurbished program, which offers buyers like-new products at better-than-new prices. We're giving consumers a smarter way to gift this holiday season, offering savings of up to 50% off on products that are guaranteed by leading manufacturers to look, feel and work like new, and include a two-year Allstate warranty.
RTP: Given the variation in COVID recovery rates around the world, what effects are you seeing in terms of eBay's international business? What proportion of your business is non-U.S., and has that changed in 2020?
Henry: Our international community has always been a huge part of the eBay ecosystem. In Q3, more than 59% of revenue came from international operations — illustrating the global footprint of eBay's dedicated buyers and sellers. The impact of COVID hit all over the world — it targeted all countries and communities — including the businesses we proudly support. However, through these past seven months, eBay has continued to stay in close touch with our buyers and sellers, providing the tools and guidance that made the COVID-19 reality a bit more manageable.
RTP: Are there specific things marketplaces like eBay can do to deal with the multiple challenges facing the retail industry?
Henry: One key area where we think online marketplaces can play a critical role is through providing technology tools for traditional brick-and-mortar stores that have been hit hardest by the pandemic.
Most recently, eBay launched Up and Running, an accelerator program specifically designed to help the 70% of small businesses without an ecommerce presence transition to selling online. Through this program, we gave new businesses a free basic eBay store for three months — offering access to the marketplace's 180+ million buyers around the world — and provided the tools and resources necessary for these new sellers to be successful.
Since starting the Up and Running program in the spring, we experienced a 55% increase in our business registration numbers by the end of Q2, which speaks to the role that ecommerce marketplaces can play in helping embattled small retailers adapt to vastly different shopping demands and shifts in the current commerce landscape.
RTP: What have been the key impacts on supply chains and other "backend" functions from COVID, and how is eBay dealing with them? Any "lessons learned" that would be helpful to share?
Henry: The daily volume we are currently seeing is on par with our busiest shopping days during a normal holiday season. Our platform has shown outstanding performance and resiliency during this very busy period. We have kept our marketplace stable for customers throughout the pandemic, even as we welcomed new customers to our platform who migrated to us because of the pressure on other platforms around the world.
We are similarly poised to meet the demands of the upcoming holiday season, where we anticipate even higher-than-average holiday traffic as the world continues to turn to ecommerce during this time of physical distancing. And we are eager to provide proactive solutions to make customers' experiences simpler and more seamless as they create moments of joy through our platform for the holidays. We have great confidence that our technology is ready to take eBay and our customers into the next quarter-century.