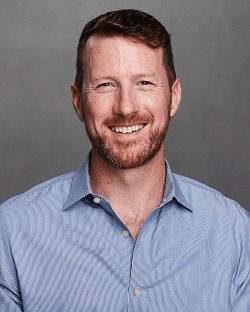 The most successful retailers create connections based on trust with their customers. That's particularly important to zulily because its target audience is moms. Their trust is not easily gained, and they are generally more time-starved than the average consumer. So the e-Commerce retailer needs to fulfill two key goals: being "a trusted voice for mom," and also providing enough variety and surprise to maintain her interest — and to keep her coming back. (Zulily's motto is "something special every day.")
One of the most powerful tools zulily uses is photography: the retailer re-populates its home page every day with 100 to 150 new photos. In total, zulily produces as many as 1,000 images per day to keep its site fresh and visually vibrant.
The person in charge of producing all these images, which are designed to "bring brands to life in a friendly and authentic way," is Jason Gruenig, VP of Studio Operations. He heads a 300-person staff that uses facilities located on two floors of the company's Seattle, Wash. headquarters, taking up two city blocks. At any given time, there are more than 50 photo sets in operation, in Seattle and the company's other facility in Columbus, Ohio.
"We love taking any brand — including a small brand that you may not have heard of — and making it a hero for a day," said Gruenig in an exclusive interview with Retail TouchPoints. "Our job is creating emotionally compelling imagery and copy for our customers that makes our web site visitor 'tune in' more often. We're always looking for a new way of presenting products and vendors. This also gets the mom to come back more often, because she never knows what she's going to get when she visits."
Gruenig revealed the creativity, teamwork and innovations that allow zulily to maintain high productivity and high quality within its studio operations.
Retail TouchPoints (RTP): The studios you're in charge of are producing as many as 1,000 images per day, as well as editing many more vendor-supplied images. What are some of the most important tools you use to handle these high production volumes?
Jason Gruenig: Within the last three months we created a new rotating table for shooting products. In the past we had a single photographer and stylist working on a set to produce an image, so they were able to produce 70 to 100 images per day. With the rotating table, which we have dubbed the Not-So-Lazy-Susan, we now can have three stylists working at any given time.
This innovation came directly from our team. We asked them 'How can we make the work easier?' We brainstormed, iterated and created this concept. We're always finding new ways of producing high-volume work more efficiently, to publish all the products we get while maintaining high standards.
We pride ourselves on innovation — one of our core values is to embrace change. We believe that if you have a great idea, you should try it. If a photographer or stylist says, 'I think this brand would really come to life if we tried to do this,' they have the autonomy to test it.
RTP: What are some of your biggest challenges in studio operations?
Gruenig: We're operating like a daily newspaper: at 6am every day a brand new page gets published. Additionally, zulily has an army of merchants working every single day to find the next new vendor, and sometimes more than one is successful simultaneously, so the volume can be extraordinary and the workflow can be unpredictable. The bulk of our team works a Monday-to-Friday shift, but we do keep a skeleton crew on the weekends to handle late-breaking deals.
RTP: How do you deal with that unpredictability, and with the volume overall?
Gruenig: We invest in technology, including a proprietary workflow management system that allows for effective communications between the merchants and the studio, all throughout the process. We had been working from Excel spreadsheets, and we turned to our developers and asked them 'Can you help build us something?' The system helps us keep track of all parts of the event as each event gets processed. We've had it in place for several years, and there have been multiple updates that have added functionality to keep up with how the site itself has evolved.
RTP: What part of your job do you like the best?
Gruenig: I love solving tough problems, and staying engaged with interesting challenges I haven't seen before. I get bored easily, and every single day there's something unique or interesting happening here. We try new things — sometimes it doesn't work or it creates a new problem; sometimes it does work and then the question is, how do we scale it up?
I also enjoy the people I work with. I have the privilege of serving a 300-person team of the smartest, brightest, most creative people. I'm also lucky that there are extremely smart people in the zulily executive team.
RTP: Before you began with the company, what originally attracted you to zulily?
Gruenig: My wife was a very dedicated zulily customer. Many days I would come home to see a zulily box on my doorstep. When my wife wanted to return to work, she looked around for companies she loved, and she looked at the job description for this job and said, 'This looks like you.' They were looking for a leader, someone who could scale up operations and deal with a meteoric growth rate.
One of the things I've grown to like about zulily myself is the thrill of the hunt. While my wife was the person making the purchasing decisions when I started here, I might have surpassed her since then.