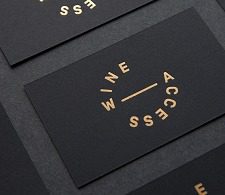 Wine Access has been dedicated to bringing "wine, wine lover and winemaker together," since it was founded in 1999, according to Mark Alexander, VP of Marketing and Product Management. But by 2017, the online marketplace needed to tweak its tasting menu to reach Gen X and Millennial consumers. A rebranding effort that included revamped email marketing helped the retailer improve click-through rates by 35% and also lower the average age of new customers by 10%.
Attracting younger customers is critical in the highly competitive $220 billion American wine market. A recent white paper published by Wine Access, titled Through the Grapevine, revealed that Millennials now comprise 47% of the target customer segment — larger than any other demographic group. Additionally, wine trends change quickly: Rosé, for example, is now 14X more popular in terms of sales than it was just two years ago.
"This new group of target wine buyers, like their older counterparts, have decent levels of disposable income, but are different in terms of their spending habits," said Alexander in an interview with Retail TouchPoints. "Millennials focus on the independent [wine makers], product quality and function above anything else; they want to spend their money efficiently. They're curious about up-and-coming wine regions and want to feel confident talking about the types of wines they like."
Branding Update Included Email Campaigns
To maintain its business mission while reaching out to a new generation of potential wine connoisseurs, Wine Access worked with Moving Brands to help create a new brand and visual identity. The agency designed a logo reminiscent of a traditional stamp with a modern serif type, and worked with Wine Access "to bring to life a distinct illustrative, graphical element that could help describe wines, visualize tasting notes and show food pairings," said Alexander. "Keeping the system consistent across packaging, digital experiences and communications, Wine Access now stands out from its competitors," he added.
The retailer launched its new online presence in August 2017 with a travel theme that showcases the origins of each wine brand on sale. Site visitors can even discover where the grapes of each wine originated.
The rebranded emails had a strong positive impact. "One of our most robust forms of communication is our Wine Access emails, which saw a 35% higher click-through rate and a 50% higher purchase rate on the new brand compared to the old brand," said Alexander. "The average age of new customers has gone down by 10%, and we have seen a 25% increase in engagement from our largest customer segment on the store. Additionally, store sales have grown 50% month over month since the launch."
Creating A Curated Wine Offering
Wine Access is equipped to meet the needs of many different types of wine drinkers: its Wine Team, which includes a Master Sommelier, a Master of Wine and a Master of Wine candidate, samples more than 20,000 wines in order to create a recommended collection.
"Historically, there has simply been too much confusion in the wine-buying process, especially for the new generation of wine lovers," Alexander explained. "They are curious about wine and want to deepen their connection to it, but often don't know where to start. There's a big leap from enjoying red blends to being an expert in rare vintages or varietals. Understanding all of this, we wanted to bridge that gap; to make wine accessible by demystifying it, but never dumbing it down."
Wine Access will continue to study both the demographics of its customers and the global wine market in order to stay ahead of the curve. In addition to the fast-growing popularity of rosé, other key trends revealed in the Through the Grapevine white paper include the fact that red blends have gone mainstream, and wine sales from emerging markets such as Greece, South Africa, Chile, Germany and Peru have nearly doubled in popularity since 2015.
"With such massive fluctuations in consumer profile, this demonstrates perfectly why we need to keep a close eye on our audience as it will doubtless evolve further in the coming years," said Alexander.