Smart Glass Jewelry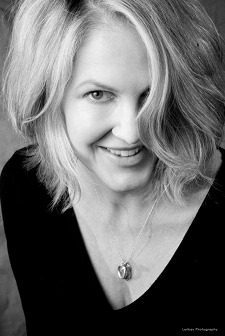 is an eco-friendly accessory brand that finds new uses for old materials by creating fashion jewelry from recycled bottles. The SMB retailer recently discovered that both old and new strategies are needed to optimize digital marketing in order to stimulate customer engagement and sales.
Beginning in March 2018, Smart Glass deployed the Springbot Exchange Audience Expander to match its customer data and identify look-alike audiences, and then to launch an automated three-series email drip campaign. The Springbot solution automatically adds consumers who engage with a retailer's email campaign to a permanent subscriber list.
The benefits came quickly, with a 10% increase in active subscribers in less than three months and a 38% jump in online sales compared to the same period the previous year.
"We had a lot of long-time loyal customers, but after a while it's like preaching to the choir," said Kathleen Plate, CEO of Smart Glass Jewelry in an interview with Retail TouchPoints. "The Audience Expander has been great because they were able to find the people that are interested in me that I wasn't able to find myself."
Plate, who began selling her recycled creations to small boutiques in the 1990s, hit it big when Aveda placed a large order after seeing a necklace made from one of its bottles. In June 2006, Coca-Cola commissioned Plate to create a line of jewelry based on its bottles.
Previously, most of Plate's marketing efforts were grass roots and word-of-mouth efforts. "I made the bulk of my orders and subscriber additions through wholesale and retail trade show events," she said. "But over the past couple of years, I noticed my stack of orders grew smaller and with it my subscriber list."
She recognized that Smart Glass Jewelry needed a more coordinated approach to digital marketing. "As the market has shifted, that boutique customer has gone by the wayside," said Plate. "I knew that I needed to increase my online presence in order to move in that direction as well.
"I can see the impact of the Springbot solution on the back end, because I notice a lot of first-time customers," Plate added. "These were orders that weren't correlated to anything I was doing at my end."
Giving Time Back To A Busy SMB Executive
In addition to the positive results from its use of the Audience Expander solution, Plate appreciates the expertise that Springbot brings to their relationship. "I think the best thing about it is that I don't have to understand it," said Plate. "They do, and they do it for me. As an SMB business, the key challenge is always time. Previously I had never had the time, or the knowledge, to keep up with technology in this area. I felt like I would learn one thing and it was immediately obsolete."
Plate heads up a team of approximately five employees, so anything she can do to give time back to herself and others is a positive. "As a small business owner, anything I can contract out, rather than needing to bring an IT person in-house, makes sense financially," said Plate. "We get the benefits of an entire team from Springbot. As a small business owner it's such a relief — it's a whole thing that I don't have to stress out about any more."