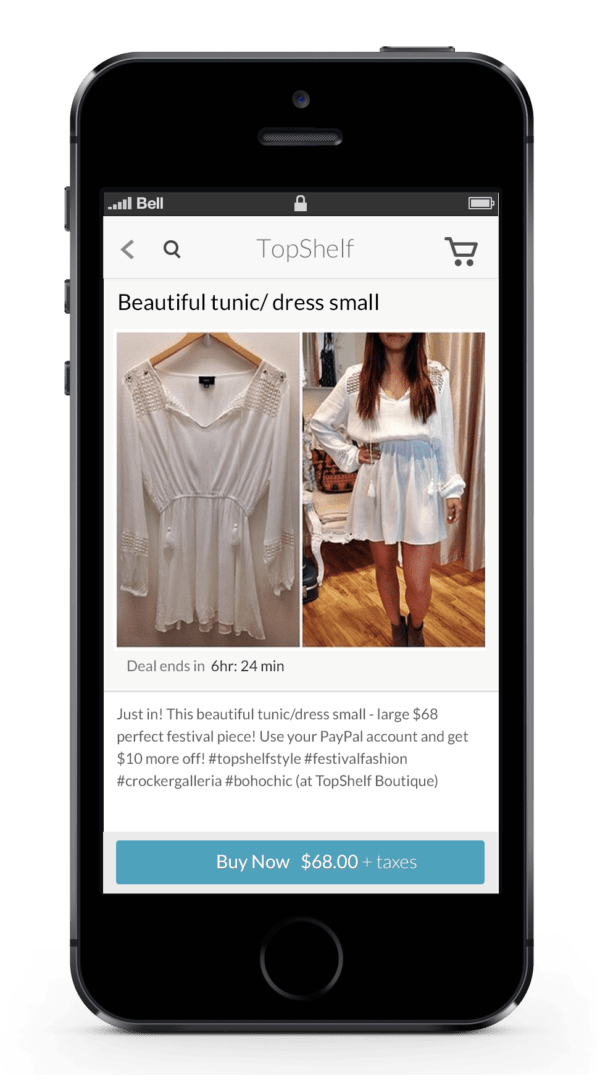 More consumers are referring to their mobile devices to research products and compare prices. Retailers can meet shoppers on their channels of choice by being active on social networks and location-based applications.
Although most small- and mid-sized retailers are present on mobile networks such as Foursquare and Yelp, they have not seen a substantial impact on sales.
ShoppinPal is a mobile commerce platform designed to help close this gap by allowing brick-and-mortar retailers to sell to customers more effectively through mobile. Leveraging popular social and location-based apps, ShoppinPal helps companies tap into a larger user base and convert followers and nearby shoppers into immediate sales.
To engage social media and location-based app users, ShoppinPal delivers a mobile-optimized storefront, enabling quick and seamless transactions. After ShoppinPal is set up in a store, that specific location will receive a custom URL. Shoppers can visit this store URL by typing it in or by clicking on it via the store's pages on Google Maps, Foursquare, Yelp or other location-based apps. When a shopper visits the URL, a mobile-optimized storefront appears, where they can shop most popular items, featured items and sale items. The solution integrates with the retailer POS system, so all inventory information, transactions and product promotions are available and updated in real time.
Once consumers complete a purchase through their mobile devices, they can either have it shipped to their homes, or pick it up from a nearby store that same day. Retailers will be able to see which orders are completed via ShoppinPal, and determine whether orders should be fulfilled for in-store pickup or should be shipped to the consumer's home.