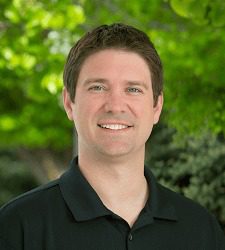 Lots of retailers pay lip service to the idea of their employees as valuable assets and brand ambassadors, but it's the rare company that actually embeds this concept into the physical design of its stores. WellBiz Brands, a portfolio company consisting of three wellness brands with a total of 600+ locations and 235,000 members, takes the employee experience as seriously as the customer experience — even down to the design of the employee break rooms at its Elements Massage, Amazing Lash Studio and Fitness Together locations.
The company has reaped major benefits from the strategy: 28% comp growth over the past two years for Amazing Lash Studio, and 24% comp growth for Elements Massage, both of which have placed in the Inc. 5000 list of America's Fastest-Growing Companies.
Jeremy Morgan, recently named CEO of WellBiz Brands following a stint as CEO of Elements Massage, reveals why making these franchise locations "fantastic places to work" is critical to the company's success.
Retail TouchPoints (RTP): Why does WellBizBrands put so much effort into its employees' experiences?
Jeremy Morgan: In all three of our businesses, the product we're offering is the person delivering the service. We know we're only as good as the people in our studios, whether they are putting on eyelashes, giving a customer a massage or being a personal trainer. This is skilled labor — people who have gone to school for these skills — so we spend a lot of time designing the right compensation models and figuring out how to make Elements Massage and Amazing Lashes great places to work. Most of these people can find a job across the street in an afternoon's time, so we had better give them a reason to stay. It pays off: all of our top 10 studios are in our top 15 in terms of employee retention. They really work at it: employee retention is a strategy, not an outcome.
RTP: What are some other ways the WellBiz Brands companies invest in their employees?
Morgan: One of the key insights we've learned is around the physical locations. Studios typically have been designed around the consumer experience, but there's been little attention paid to the employee experience. We spend a lot of time on what the break rooms look like, and also on making the stylist rooms comfortable. This isn't about sacrificing in terms of the consumer experience — it just requires being more thoughtful about design. There's more comfortable seating and the break room has as modern a look as the lobby.
We've also gotten creative and efficient around the space we allocate. In a 2,000-square-foot space, we might have a seven-studio layout where there used to be an eight-studio layout, and we use the extra space for the employees. Making these kinds of design choices can work well for growing brands; they should make sure their newer 'boxes' are aligned with these trends. All of these things contribute to people being excited about coming to work, and being excited about the work itself.
RTP: As a franchise operation, you're not directly employing the stylists and massage therapists. What can you do to make sure these ideas are carried out throughout the whole organization?
Morgan: You're right, they are employees of the local independent business owner. But we give those owners the tools that show them how to recruit people, how to build a pipeline, how to understand the market and the compensation rates in their area. They had better ensure that they are in the top half [of compensation] for their area, because we know that the compensation is the primary reason people go to work. But at the same time, it's about building the right culture and building the right career path for people.
In retail, people often think of these as just entry-level jobs. We work with the employees to chart out a career path from the day they join. People have different goals and different things they are looking for, and we work with the managers/employers to help them get there. There are regular check-ins with the employee. This is different from a performance review; it's more of a career path review. Hopefully the job they are doing today will help them build skill sets that will inform their entire career.
RTP: What have been some of the biggest trends in the wellness/beauty category, and how do they affect your outlook for the remainder of 2019?
Morgan: These are two industries with a lot of good winds at their back. They are very experiential categories, which are receiving increased interest from consumers, particularly the Millennial and Gen X demographics. They see the value in treating themselves and treating their bodies appropriately; they are willing to spend money on getting experiences for themselves versus buying things.
I think this trend really started with the move to fitness, and the whole gym industry that started in the 1980s and came into its own in the 1990s. Our grandparents didn't go to the gym, but people today feel that if they look good and feel good about themselves, it's good for their overall well-being.
Additionally, we see continued momentum in terms of the membership business model that started in the fitness world. Even though it's still in early innings, it seems to be really strong. I think the numbers will work well even if we are going into a more turbulent economy. If companies can get people under contract, they will have a lot better chance of weathering the storm.
RTP: Elements Massage introduced the use of CBD products in May. What has been the impact so far?
Morgan: Overall it's been an explosive growth category, and we pride ourselves on trying to stay in front of these types of trends. Approximately 5% of the Elements Massage services have a CBD add-on at the participating studios. There are certainly some tricky legal hurdles in terms of local and state regulations, but fundamentally I think CBD has been an accelerator in the wellness space. They help people sleep and are used for treating a number of different ailments, and at Elements Massage we are all about treating people therapeutically. It's great for people who are looking for the kind of 60- to 90-minute respite that we can provide.
(Editor's Note: This article has been edited since it was originally published to reflect the correct total number of members at the WellBiz Brands companies.)