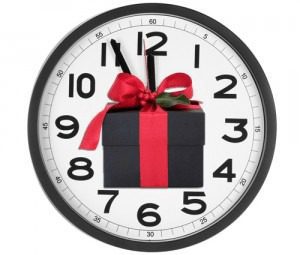 With Black Friday less than a week away, retailers have surely had their plans in place for weeks, if not months, in preparation the holiday rush. But as shopper preferences and trends continue to shift even in the leadup to the season, many retailers are scrambling to inject some "last-minute" promotions, technology improvements and operational changes to meet these consumer needs.
Even as money remains tight and the window of opportunity gets narrower, brands can:
Leverage social media to drive promotions to the e-Commerce site and store;
Ensure promotional pricing tactics remain on point with the brand promise and profitability margins;
Simplify the mobile site to make it more appealing to consumers; and
Perform "health checks" to the e-Commerce site in preparation for the holiday rush.
Targeted Promotions, Influencers Make Social Media A Top Priority
Luckily for retailers, creativity doesn't cost much money, particularly when it comes to social media. With platforms such as Facebook, Instagram, Twitter and Snapchat in the mix, retailers have great opportunities to market products, promotions and anything else related to their brand for customer engagement purposes.
"What's great about the marketing opportunity there is that they can be targeted for specific demographics," said Bill Lewis, VP of Consumer Products, Retail and Distribution for Capgemini Consulting. "They can put advertisements based on location, interests, profession of end user, age or people that have already opted in. Basically, anyone they want to engage with, they can segment their targeting. Facebook allows for specific calls-to-action based on what they're trying to get the intended audience to do, so retailers can say, 'Hey, I just want to show you directions to my store,' or 'I have a store-only promotion this week.'"
By using more location-based promotions within social platforms, brands can make more of an attempt to drive users back into the store — a priority for many retailers that are experiencing declining foot traffic.
As brand advocacy becomes a larger part of overall marketing strategies throughout the year, the crunch leading into Thanksgiving weekend may actually be the best time to spread messages through influencers. Leveraging the power of these influencers is particularly effective when trying to reach younger consumers. In fact, 50% of Gen Z shoppers said they have purchased a product promoted by an influencer, according to the PwC 2016 Holiday Outlook Guide.
"The influencers are really positioned to reach the younger consumers such as Gen Z and Millennials," said Allison Stone, Senior Associate of the Retail and Consumer practice at PwC. "90% of Gen Z shoppers say they relate to influencers on a personal level, and these influencers can be anyone from public figures to entertainers and athletes. However, the shoppers did say that when they look at influencers on social media, that it was important that the influencer aligned with a brand that they really believed in."
Pricing Promotions Need Context To Function Effectively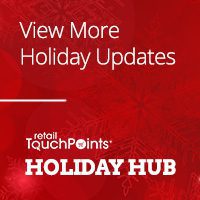 Of course, promotions continue to remain a driving force of the holiday season outside of social media, particularly when it comes to perks such as pricing and shipping. Retailers have even gone out of their way to jump ahead of the holiday promotions game by starting Black Friday sales early.
Regardless of what measures the Amazons and Walmarts of the world take in ensuring they offer the lowest prices, retailers should remain wary of price matching — despite the excitement a last-minute discount can possibly generate. Although markdowns are necessary from a competitive standpoint, profitability margins can easily be erased by overly aggressive discounting.
"[Retailers] can't make up their promotions as they go along," Lewis said in an interview with Retail TouchPoints. "They have to have a clear point-of-view of how they're going to serve the customer that is in the middle of a multiple-channel shopping experience within their store. Being ready for that is critical, and as long as their associates act in the best interests of their consumers in the moment, I think that will build a positive engagement and experience for customers, which should result in increased loyalty."
Streamline The Mobile Site
It may be too late for retailers to get the mobile experience up to speed if a web site isn't already optimized for the channel, but that doesn't mean retailers shouldn't try to improve what they can in the brief time before Thanksgiving arrives.
In fact, many mobile site problems often stem from simple issues that could be alleviated instantly. Marketing, design and UX employees can:
"It's all about the little things," said Sara Hicks, Co-Founder and CEO of Reaction Commerce. "It's not about making massive technological changes to the e-Commerce shop. Look at what's being purchased and getting those top 10 views. Go to the product pages on your mobile device and view them from your browser. Does the site look good, and is the information relevant? With more than 30% of purchases expected to be made from a mobile device and half of site visitors coming from a phone or tablet, the simplest thing retailers can do in this last month is put themselves in the shoes of the shoppers, and make sure the e-Commerce and email experiences are very clear and concise for these devices."
Given that consumers often access email via their mobile devices, subject lines will need to be tightened up as well if retailers want shoppers to open their messages.
Keep The E-Commerce Site In Tip-Top Shape
While marketing and promotional strategies are undoubtedly critical to holiday success, keeping the back-end of the e-Commerce site operational must be a priority, particularly as more shoppers move online.
In 2015, both Target and Neiman Marcus experienced web outages through Thanksgiving Weekend, with the latter having to extend its Black Friday and Cyber Monday deals due to the lengthy site malfunctions.
Nick Kephart, Network Outage Analyst at network intelligence company ThousandEyes, recommends retailers perform some last minute "health checks" to prepare for the wave of e-Commerce shoppers:
"Some of this preparation does not necessarily take weeks or months," Kephart said in an interview with Retail TouchPoints. "It doesn't require changing elements of your site's production. It may be more about processes, such as making sure you have all your monitoring checks and the rights alerts set up, and that you have employees who are on call throughout the weekend."
Having strong tech support in place if something does go wrong is critical. How rapidly retailers respond to any IT issues can make a significant difference in consumer perceptions, not to mention lost sales.
Retailers Improve Strategic Timing To Match Consumer Demand
Since many shoppers have shifted gears, preferring to spend earlier in the holiday season, retailers would benefit from deploying these strategies sooner, as many have done.
"We've seen most retailers already have their deals in place already," said PwC's Stone. "64% of consumers planned to start their holiday shopping before Black Friday week begins, so if retailers haven't started these promotions already, then they're already behind. With 29% of consumers already completing the majority of their shopping before the week, what retailers need to do now is get ahead of the rest of the pack, so if you haven't started; start now."