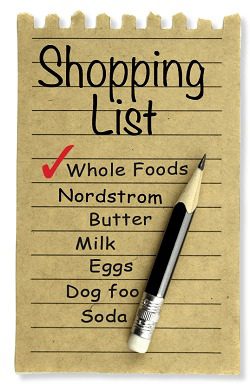 Even before the ink was dry on Amazon's purchase of Whole Foods, the retail industry began wondering, What will Amazon put in its shopping cart next? L2 founder Scott Galloway, who correctly predicted the Whole Foods purchase, recently identified Nordstrom as the next logical acquisition for the pure play giant.
"The Whole Foods acquisition got Amazon into the wealthiest people's refrigerators, but it didn't get them into the wealthiest people's closets," said Galloway at the SAP Retail Executive Forum last month.
The publicly traded Nordstrom has suspended plans to take the company private, and the retailer had a strong Q2, with net sales rising 3.5% to $3.79 billion and comparable store sales climbing 1.7%. The innovative retailer is piloting an experiential Nordstrom Local concept, a 3,000-square-foot store that opened Oct. 3 in West Hollywood, Calif. that doesn't sell products within the four walls. Nordstrom has a similar footprint to the 365-store Whole Foods, operating 349 stores in 40 states and Canada.
In this exclusive interview with Retail TouchPoints, L2 Director of Amazon Research Cooper Smith reveals predictions around a number of topics, including:
Why a Nordstrom acquisition makes sense for Amazon;
When the purchase might take place;
The risks Amazon faces as it moves deeper into the brick-and-mortar world, including mall spaces; and
How Amazon can use predictive analytics and localization to win in brick-and-mortar retail.
RTP: What makes Nordstrom an attractive acquisition prospect for Amazon?
Cooper Smith: If Amazon was to acquire Nordstrom, it would give them constant access to wealthy consumers' wardrobes. Fashion has been a huge focus for Amazon over the past two years, and it's one of their fastest-growing categories today. Historically, Amazon's disruption of a product category has occurred at the "tipping point" when e-Commerce hits 20% of the category's sales total. The first scenario was in 2006, when e-Commerce hit 20% penetration for book sales. A year later Amazon surpassed Borders and Barnes & Noble in sales of these items, and by 2011 both retailers had declared bankruptcy. (Borders eventually disappeared altogether.) Then it was consumer electronics, and now e-Commerce penetration of fashion is at 22% to 23% in the U.S. — and we've seen Amazon launch private label brands across a number of apparel categories.
The most valuable part of such a deal, however, would be the relationships that Nordstrom has with fashion brands. One of the things that has held Amazon back is that they are not dealing with LVMH, Givenchy, Fendi, Louis Vuitton, etc. I would describe Amazon's current apparel offerings as "low price basic" — socks, underwear and brands like Levi's, Hanes and Dockers. People are not going to Amazon for high-end handbags, contemporary clothing or leather boots, so Amazon could acquire market share in these areas with an acquisition.
RTP: What would be the likely timing for the deal?
Smith: I would say we're looking at 12 to 24 months from now, so it could be in calendar 2018. But Amazon has a lot on its plate. The Whole Foods acquisition is Amazon's first major push into brick-and-mortar, and these stores are costly to operate. Additionally, there's a lot of international expansion planned for 2018, including launching in Australia and expanded investments in India.
RTP: The bulk of Nordstrom stores are located in malls, which have had their challenges in recent years. Would Amazon be equipped to deal with mall-based retail's issues?
Smith: If there's any acquirer in retail that could stomach owning retail square footage in malls, it's Amazon. They've proven themselves very creative in their use of physical spaces for fulfillment and supply chain operations, as has Walmart. Amazon could leverage mall space not just as a brick-and-mortar window shopping experience but for fulfillment or sortation centers. A lot of malls are strategically located within 20 miles of the majority of the U.S. population, so Amazon could leverage them for Prime Now same-day deliveries. There were rumors a few months back that Amazon might enter some kind of deal with car dealerships because they had the same geographic advantages, which would allow Amazon to provide one- or two-hour deliveries to a greater portion of the U.S. population. I don't think Amazon would want to acquire car dealerships, but the concept is the same.
RTP: If a Nordstrom acquisition took place, would it be likely to follow the template of the Whole Foods purchase? Would Amazon look to lower prices on key items, for example?
Smith: They certainly might look at the pricing structure, since that is a way that Amazon competes. But it's important to remember that within grocery, Amazon has a long way to go when it comes to being cheaper than Walmart for food items. Amazon will look for ways to offer more price-friendly options for consumers, probably via integration of Prime Memberships. Using Prime as a proxy for offering discounts is a great way to offset their price disadvantages.
Amazon is also great at using its profit centers, like Amazon Web Services and its subscriptions, to offer discounts to consumers. I would say that with any strategy Amazon applies in Whole Foods, it would certainly look at for apparel as well.
RTP: What are the potential risks for Amazon in making such an acquisition?
Smith: One risk is inherent in their whole brick-and-mortar strategy. Jeff Bezos and his brain trust have always relied on lots of experiments, moving quickly to try new services and strategies. But they have only been able to do that if it has meant they can get out of them very quickly. Amazon has been successful at a lot of things, but they have also failed at a number of things. The Fire phone was one of the biggest failures in consumer electronics, and Amazon Fresh probably has to be counted as a failure. They won't be able to jump away and cut their losses on brick-and-mortar experiments as easily, because these require too much upfront investment. Say they wanted to try a cashierless setup in Whole Foods, like what they have been testing at the Amazon Go store. What if consumers end up not trusting those systems and choose not to opt in? There are a lot of things that can go wrong, because this is an entirely new space for Amazon at this scale.
Another challenge for Amazon is that they now have an enormous target on their back. Up till now it's been the other way around — the "Amazon is the death of traditional retail" story. Now we're seeing other retailers and brands band together, like the news that Kroger, Walmart and Target would partner with Google. This is a sign to me that the largest retailers feel threatened, and that they need to create an alternative shopping destination that can truly be competitive with Amazon.
RTP: If Amazon does move further into brick-and-mortar, do you see it as part of their strategy to become a more localized type of retailer?
Smith: Localization is a huge part of Amazon's 10-year strategy from now on out. Take the announcement about their camera systems for unattended delivery. That's not really new — I have family in rural Ohio and Michigan that have personal relationships with their local FedEx delivery person or mailman. Now Amazon is trying to become the trusted source of delivery that will get consumers to welcome them into their homes. There are risks for retailers from Amazon, but the heads of FedEx and UPS are also up at night wondering what this will do to their businesses. Amazon also is offering more services to its third-party merchants and sellers to help their last mile delivery processes.
Our founder Scott Galloway has said that eventually, Amazon will send every Prime member two boxes. One will have all the stuff that Amazon thinks the member needs. The other box will be empty and have a pre-paid return postage sticker, allowing you to send back the things you don't want. Amazon will use predictive analytics to get smarter about understanding and anticipating shoppers' needs. If they can do this, they would remove the entire "search" aspect of shopping.