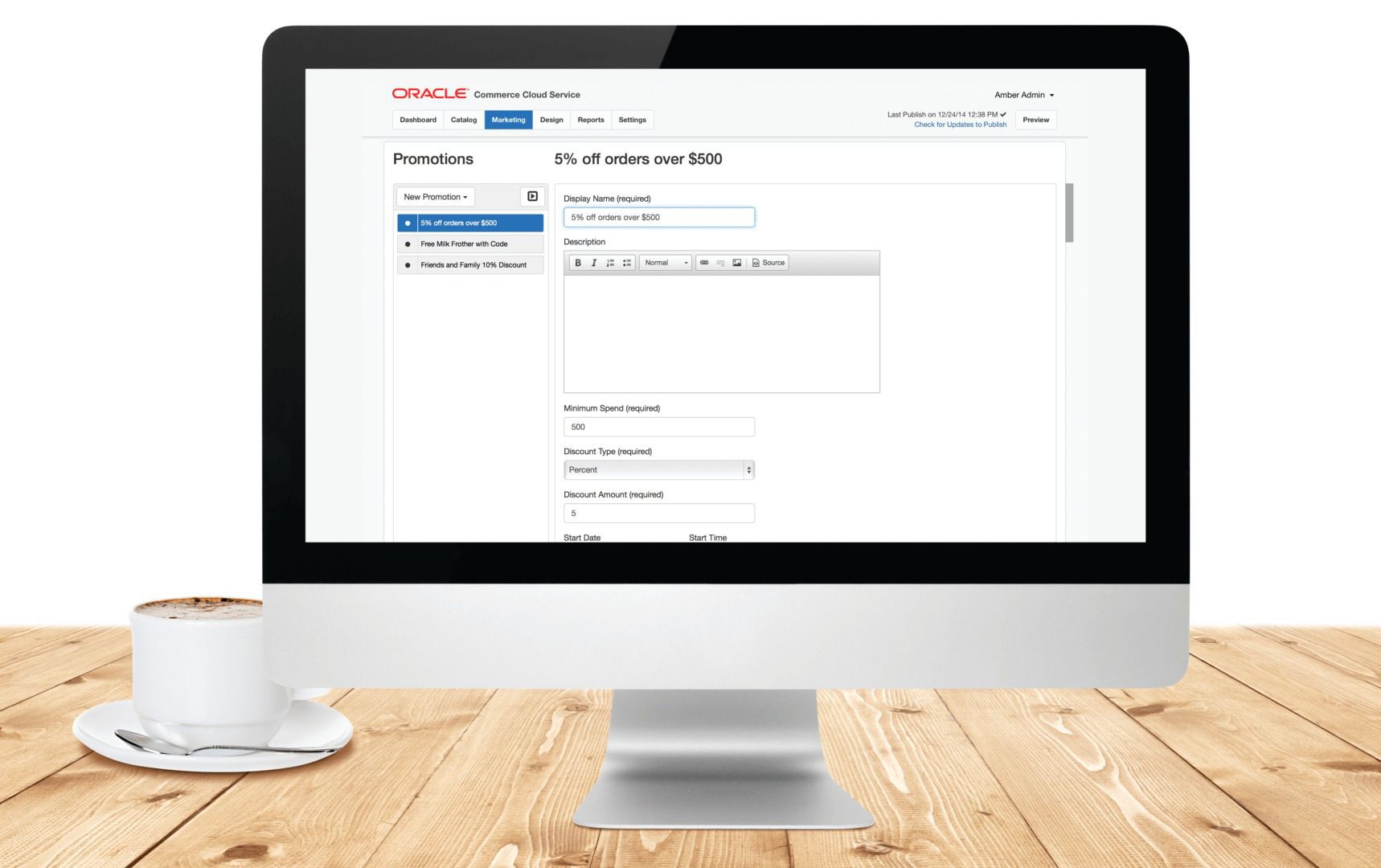 Today, Oracle launched its Commerce Cloud service, accessed and used through the Oracle Public Cloud. Oracle Commerce Cloud is designed to offer online merchants "simplicity, quick time-to-market and shorter implementation cycles," said Ian Davis, Senior Director of Product Management for Oracle Corporation, in an interview with Retail TouchPoints
A number of retailers added the Commerce Cloud service in a spring 2015 pre-release, with positive results:
"As Oracle Commerce Cloud evolves and grows, we anticipate our online business growing with it in areas like omnichannel support, segmentation and personalization," noted Jim Turner, CEO of Elaine Turner. "We anticipate accelerating our already strong growth online in addition to enhancing our customer experience lifecycle leveraging more of the Oracle CX Cloud Applications ecosystem."
"With a SaaS solution like Oracle Commerce Cloud, Rock/Creek can simultaneously keep our technology costs low and stay innovative with the latest commerce features for online shopping experiences," noted Mark McKnight, head of eCommerce, Rock/Creek. "Both are important to our business as our customers demand more from their online shopping experiences and as we continue to grow and scale our business."
The Oracle Commerce Cloud solution was in development for the past 18 months to two years, Davis explained. "The goals were to create a commerce solution that makes it much easier for a merchant to take their ideas and crunch down the implementation cycle." From project start to go-live, Commerce Cloud should be implemented in six to eight weeks.
Commerce Cloud offers pre-integrated features such as: search/navigation, recommendations, reporting, payments, design templates and SEO. The solution is part of the Customer Experience Suite, which includes: Oracle Marketing Cloud, Oracle Sales Cloud, Oracle Service Cloud, Oracle Configure, Price and Quote Cloud and Oracle Social Cloud.
While the solution is initially being implemented by mid-market retailers, with a number of upgrades/new releases slated to take place within the next 12 months, Commerce Cloud will be implemented by Enterprise customers in the near future, according to Davis. Additionally, the solution is targeted to both B2C and B2B companies.
Partners Get On Board With Commerce Cloud
Because Cloud Commerce is designed to be more easily integrated and implemented compared to traditional Oracle Commerce, a new set of partners is able to take advantage of the solution. "Now design firms and web agencies are able to easily get customers live" on Commerce Cloud, said Davis.
Partners such as Spindrift and Object Edge are tapping into the Oracle Commerce Cloud. "With Oracle Commerce Cloud we can now deliver the core commerce components of our customer implementations and also serve as the design agency for the broader customer experience," said Keith Hurley, Director, Spindrift (a DigitasLBI Company). "We will be able to focus on the broader business benefit from day one to deliver rapid, clean, performant solutions using our industry-leading knowledge."