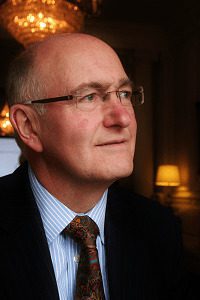 COVID-19 exposed critical weaknesses throughout retail supply chains, as would any scenario that applied pressure to an already pressurized environment. Early March saw essential retailers experiencing demand surges in some categories comparable to peak Christmas-season volumes. Maintaining availability is always a fine balance, though: retailers had to maximize sales and customer service levels but could not afford to carry costly excess stock or suffer spoilage loss.
Pressure this high always finds the weakest link in the supply chain, just like water in a rusting pipe — and the greater the pressure, the bigger the leak. What were the primary weak points retailers identified, and how can they be fortified going forward?
The Toilet Paper Crisis: Availability Vs. Capacity
In the early weeks of the pandemic, consumers hoarded toilet paper in massive quantities. Stores simply could not maintain availability, despite manufacturers assuring everyone that stock was available, not in shortage.
The root of the problem lay not in availability but in capacity. Toilet paper rolls are low-value, high-volume products bulky enough to take up large amounts of space in warehouses, on vehicles and on store shelves. While manufacturers were able to quickly ramp up production, toilet paper simply could not move efficiently through supply chains to reach end consumers.
Given the high demand, retailers could have moved quickly to deliver full containers of toilet paper alone directly to their larger stores that have more storage capacity, as well as increased the amount of shelf space devoted to toilet paper. The result would have been a shorter shortage period that would throttle down panic buying behavior and ensure a swifter return to baseline demand in this category.
The Flour Shortage: How Packaging Impacts Supply Chains
As consumers avoided in-store grocery shopping, many began baking their own bread at home. Though retail demand for flour surged, product availability should have been largely unaffected because of mandated restaurant closures. It's very likely that overall demand was no higher than normal—it simply shifted to retail.
The weak link in this case was packaging for domestic sizes, as demand shifted from large-scale service sector buying to small-scale retail sector buying. Though packaging is not often discussed as part of the supply chain, it proved in this case to be a vital component.
Like toilet paper production, packaging is a highly mechanized process that could have adjusted quickly. Unfortunately, there is little time to focus on such tasks when everyone is fighting fires throughout the supply chain. Retailers and manufacturers have to work more closely to fast-track alerts and responses when spikes of this nature occur.
Responding To Channel-Level Demand Change
With a change in demand by product, we saw a concurrent change in demand by fulfillment channel. Stay-at-home orders and store closures drove a massive acceleration in home delivery, BOPIS and curbside collection. While delivery windows are more flexible for a population ordered to remain at home, fulfilment in these new channels has still been challenging for many retailers.
A fundamental change in the way shoppers purchase items ultimately changes the way retail operations function. Retailers now need to consider staff to pick items, a reliable fleet of delivery vehicles, drivers to make those deliveries and attendants to man curbside pickup stations.
Picking orders out of stores, especially when they're open, is expensive, but proximity to the end consumer makes it easier to manage than centralized fulfilment. Retailers must consider how to utilize decentralized stores for omnichannel fulfilment — but in a much more efficient manner, possibly through dark stores, should retailers be forced to permanently close any store locations.
The Role Of Technology Going Forward
Supply chain technology solutions are now quite good at identifying and tracking these types of changes in product and channel demand, much faster and more accurately than human operators ever could. Technology can also open the information flow between retailers and their supply chain partners to speed up reaction time. There is always a concern that a bullwhip effect will leave retailers with excess stock when demand levels out, but a good forecasting solution should accurately model the return to baseline.
Of course, early in the pandemic, only essential items were in high demand — but many retailers were still slow to identify and react to what products were spiking, when, and where. For many, departmental silos prevented forecasting and inventory teams from working together to identify patterns and relay information to store space planning teams. With organizational alignment, retailers could have reacted much faster to allot more space to essential items and get more product to customers.
A unified retail planning solution eliminates these organizational friction points by making product and channel forecasts, inventory and space planning available within a single system used across departments. Today's technology should also be able to automate much of this process, especially at the store level, to take into consideration crucial store-specific patterns.
Stores in different locations behave very differently — for example, a normally bustling city center store location was likely very quiet during stay-at-home orders, while stores in suburban locations saw record levels of sales throughout the day because people were at home and not at work. The profile of the items selling also changed, requiring detailed store-level supply chain management and forecasting. One size does not fit all stores at any time, and especially in these special circumstances.
Overall, retailers will need to increase flexibility, creativity and reaction time when facing challenges like the one they're weathering today. A pragmatic application of AI to retail supply chain planning allows planners to thoroughly model different scenarios and prepare for whatever is thrown at them.
Advancements in retail technology allow planners to process and understand significantly more data, faster than ever before. AI and modeling enable that technology to identify, learn from and react to novel events very quickly, allowing planners to focus only on checking the output and applying their local knowledge and expertise to the analysis.
Early in a crisis, consumers can be quite forgiving — they accept whatever products they can find and are thankful for the service they get from retailers. Once the crisis levels out, though, we've seen that consumers expect a swift recovery to the availability and service levels they are accustomed to. Supply chain optimization will only become more and more important, not only to survive the second wave of the virus, but far into the future as consumer shopping behaviors settle into their new baseline.
Retailers must learn the hard lessons from the coronavirus pandemic and invest in technology that will help them better prepare for the future. Retail will not return to the "normal" that we were all used to. Those that survive and prosper will be the retailers best able to adapt, innovate and learn from this experience.
---
Andrew Blatherwick serves as Chairman Emeritus of RELEX Solutions, a leading provider of retail optimization solutions. Throughout his distinguished career, he has served as International President of E3 Corporation, President of JDA International, Managing Director of Alphameric Retail, Group CEO of CoreProcess International, Executive Director of International Business Development at Argility, President of Manthan Systems Europe, and CEO at A2B4P. Blatherwick advises a select stable of companies in a non-executive capacity, focusing on business development and change management.