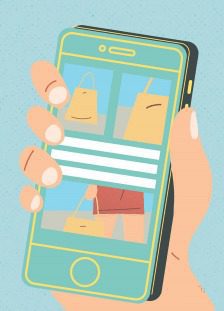 Retailers aiming to generate more store traffic should focus on sharing all the information they possibly can with shoppers: 87% of consumers say accurate, rich and complete product content is very important when deciding what to buy, according to Salsify.
These consumers don't just want a sliver of content before they buy. Up to 70% of shoppers must see at least three product images, and 86% want to read at least three product reviews before purchasing a product.
Product content is critical across three major categories, according to the survey of 1,000 consumers. While consumers see price as the top purchasing influencer within the clothing, electronics and online grocery categories, product content ranks second when buying clothing and groceries and comes in third when buying electronics.
Content needs to be not just rich but also accurate. Inaccurate product content can lead to costly returns and customer churn — 50% of shoppers have returned an item they bought online because it did not match the product description. This isn't good for business in the long run, as 54% of those who returned items are less likely to buy from that vendor again.
Although consumers desire content prior to making a purchase, most would rather seek it out themselves. While 77% of shoppers use a mobile devicewhile shopping in-store, only 35% of shoppers want to speak to a store associate if they have a question in a store.
Shoppers say the chief reason they use their phone is to compare prices with competitors. But these consumers also consider searching for product reviews and product information as the second- and third-most important reasons to use mobile throughout the shopper journey.
Brands and retailers have a tremendous opportunity to win sales by optimizing their product data, not only within their stores and on their sites but on Google as well. A majority of shoppers (87%) begin shopping on either Amazon or Google, but while only 4% of consumers who start on Amazon will buy somewhere else, 38% who start a search on Google will buy from a different retailer.