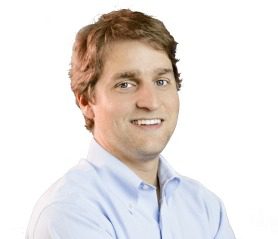 It's possible to look at the world of retail in the current moment and conclude that the end of "brick-and-mortar retail' is nigh — close to 10,000 stores disappeared in the U.S. alone during 2019, and a similar figure has been forecast for 2020. Without question, the advent of digital consumer technology has changed the way that we buy absolutely everything, from automobiles to zucchini. If you have internet access, it becomes harder every year to justify visiting stores to make purchases, which of course feels like an ominous sign for the whole industry. However, the doomsday view is not the only way to interpret the state of retail today. It's also possible to look at where we are right now and see something much cheerier; the start of a renaissance.
In my position as the director of marketing research and user experience at Tobii Pro, I have a front-row seat to the technology, methodologies and innovations that retailers and brands rely on to make sure that the new era of shopping stays on the right side of the apocalypse/renaissance dichotomy.
A decade ago, most of the retail research that we were conducting was singularly focused on understanding in-the-moment consumer behavior. When we put a pair of eye tracking glasses on a shopper in those days, it was simply to see the store through his or her eyes and glean insights about the drivers of buying decisions. Of course, that is still an important piece of the puzzle, but now the kinds of questions being asked in consumer research and the tools being used to answer them are much more forward-looking.
It isn't just about understanding the present; it's about planning for an uncertain future. In this way, the digital revolution has fundamentally changed the way companies think about the customer experience, and that's not a bad thing!
Embrace Change And Use It To Your Advantage
Let's take smartphones for example — you could easily make the case that the ability to shop on a mobile device is inherently bad for retail stores. But on the other side of that coin, a recent study revealed that supermarket shoppers spend 41% more money in the store when they are using their smartphone as they shop. The authors suggest that the distraction of this tiny computer in your hand short-circuits your normal shopping habits, leading you to spend more time wandering the aisles, more time viewing items, and ultimately adding more to the cart than you normally would. So from the retailers perspective, what at first appears to be a danger might actually be an advantage.
Many of our clients are now investigating such trends and asking how they can better understand the new consumer and leverage this information to drive sales. Research shows that of the vast majority of consumers these days are "omnichannel" shoppers, meaning they use multiple channels in the buying process. There also is an increasing expectation among consumers of personalization and a seamless buying experience. Thus, there are more factors to consider for the modern retailer than ever before. There is also more competition, as e-Commerce has tipped the scale in favor of the consumer. Previously, if you were unsatisfied with one in-store offering you'd have to hike across town to a different vendor who might have a better deal. Now a plethora of other options are just a few clicks away, 24/7.
The key to surviving in this brave new world of retail is data, and not just any data — good data. Online buying behavior provides retailers more information on customer preferences than ever before. Similarly, technology like eye tracking has made it possible to collect behavioral data on an even deeper level — the subconscious. It allows brands to fine-tune their checkout process, optimize filter and search features, product descriptions and display ads. It also allows owners to design better physical spaces, improve product placement, signage and wayfinding. Understanding how, why and where customers engage within the retail environment is critical to delivering experiences that customers want and will keep coming back for.
The Renaissance Of Retail Isn't The Death Knell Of Physical Stores
The rise of experiential retail has delivered a great opportunity for physical stores to deliver a point of difference. The House of Vans in London isn't a shoe store; it's a 30,000-square-foot experience center complete with a café, live music and skate park. The beauty of brick-and-mortar retail is that it delivers something that online can't — the ability to touch, play and do. Beauty giant Sephora is opening dozens of new stores across the U.S., where shoppers can often try a product before they buy. Additionally, retailers like Target are increasingly embracing the buy online/pickup in-store concept, and now consumers can even return online purchases in-store like Amazon offers via Kohl's.
There are many questions that retailers are asking themselves right now, such as, "are there opportunities to actively increase basket size via mobile app? What can we learn about the new connected consumer journey? And most importantly, where is this trend headed in the future?" These kinds of questions are key to developing a clear understanding of the role of physical stores in the new economy and setting a course for retail's future.
If brick-and-mortar retailers set aside the existential dread of a post-digital world, they may find that it really is an exciting time! We are already seeing new wearable products to assist the shopper in-store, new interactive systems to capture attention and imagination, new processes to ensure that the consumer experience becomes more efficient than ever before, and new methods of inquiry like VR and neuromarketing research to make sure that retailers remain at the forefront of understanding what comes next.
Taking new approaches to the way you gather customer insights can really pay off. Research methods, like eye tracking, which get to the core of what drives human behavior and decision making can be used to the advantage of retailers and marketers alike as they redefine what they offer and how they sell it.
---
Mike Bartels is the Director of Tobii Pro's Marketing Research & UX segment in North America. His team provides advanced eye-tracking solutions and conducts world-class attention research studies on behalf of companies. Over the past twelve years, he has designed, performed, and analyzed eye-tracking studies in a variety of fields, including web usability, user experience, package design, consumer contexts, advertising and applied science. Bartels has a M.A. in Experimental Psychology and has written eye tracking-related articles for several marketing research publications (Quirks, QRCA Views) and scientific conferences (HCII, ETRA).