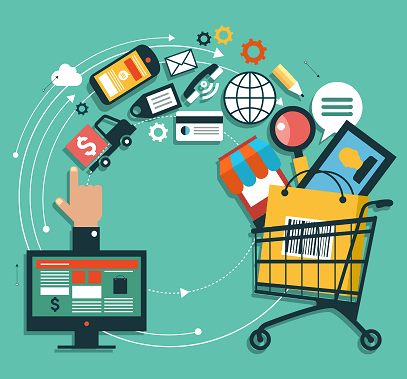 In an industry where many companies rely on selling products that are the same or similar to competitors' offerings, retailers are embracing content marketing as a means to stand out from the crowd and provide value to the customer.
Leading retailers such as Pet360, boohoo, Beachmint and Blinds.com understand that content marketing strategies can only turn into revenue if the content makes the brand relatable to the consumer.
To successfully engage customers with content, retailers are banking on numerous delivery vehicles, such as the e-Commerce web site, digital publications and social media. Merchants also are tapping a variety of content types to deliver their brand message, including but not limited to: blog posts, how-to guides, videos, advertisements, images and infographics.
The State Of Content Marketing In Retail
Content marketing has become a priority investment for B2B organizations over the past few years, but has only recently become a focus for retailers looking to foster customer loyalty. In fact, only 39% of B2C content marketers have a documented content strategy, according to a report from the Content Marketing Institute and MarketingProfs.
With the advent of social media, the average consumer can gather product reviews and information from sources more relatable to them than any mass medium. Thus, traditional advertising is taking on a less prominent role in the daily consumption habits of the consumer, according to Michael Brenner, Head of Strategy at Newscred.
"One of the big aspects of confusion is the notion that content marketing is an individual piece of content or a different kind of ad, as opposed to a mentality or culture," Brenner said. "Whether via print, radio, TV and now the Internet, advertisers as brands have simply shifted their approach to continuously trying to get that promotional message in front of our consumers using whatever mass medium they've been shifting towards. The retailers that are getting it right are realizing that they need to create stories and tell them in a larger, more consistent way than just promoting what they do through traditional advertising."
In particular for retailers with niche products or a long timeline between purchases, linh a zorfish. ar a couple times a year,"ortunities for customers a, blended resultscontent marketing can create frequent touch points with shoppers in between purchase periods.
"If I'm an underwear retailer, a customer is only going to shop for underwear a couple times a year," said Jason Goldberg, VP of Commerce Strategy at Razorfish. "If the customer is only going to come to us twice a year when they need underwear, I don't have a great opportunity to build the relationship with that customer and my brand. I need to give the customer more reasons to visit me more often, and it can't all be to replenish my drawer."
Video Content Enhances The Visual Experience
Video has become one of the most popular content marketing vehicles, offering a 360-degree online view of products that otherwise could only be experienced in-store. Retail site visitors who view videos stay on the site two minutes longer on average and are 64% more likely to purchase than other site visitors, according to comScore research.
"One of the impediments to buying from certain product categories online is that you're not sure exactly what you're going to get," Goldberg said in an interview with Retail TouchPoints. "You've lost the ability to see that item on the mannequin in the store, try clothes on for yourself, or see exactly how big that television is and whether it's going to fit in your living room. Video is a much more immersive way to help customers have confidence that what they're ordering is what they want."
Retailers are using a variety of video types, depending on their brand goals and product lines. Videos can provide product information, how-to guides, user-generated feedback, cross-sell ideas and more. Blinds.com, for example, created a library of videos designed to illustrate how to choose the right window treatment, and how to measure and install the products. While the content initially added value to the web site, it wasn't until Blinds.com enlisted the services of video commerce solution provider LiveClicker that the content could be managed and measured for effectiveness.
"Before we were working with LiveClicker, we had minimal information available to us, and I didn't necessarily know what that information was telling me," said Robert Reed, Video Producer at Blinds.com. "I could see the number of plays and I couldn't see much detail beyond that. Because we can see these metrics now, we can be more strategic and put videos in a particular order or put them in a certain place on the site that increases conversion rates."
Comparing Q1 2013 to Q1 2014, the video engagement rate on the Blinds.com web site increased by 99%. Revenue increased by 92%, while orders and conversion rates both increased by approximately 70%.
"There's so many different ways that you can try to help customers through additional measuring and installation to show them that this is something they can do themselves," Reed said. "Video is a great way to help customers come to the realization that these processes aren't that hard to put together.
Other retailers use video solutions to promote their products, but also strive to differentiate their brands from the rest of the pack. Women's fashion retailer boohoo built up its own video channel, boohoo TV, to accompany the retail site, giving consumers detailed video guides on how to wear clothing from the boohoo brand. The television site includes information regarding fashion trends, a section dedicated to boohooMAN, the retailer's menswear collection, as well as advertisements promoting the brand clothing and lifestyle.
The value of boohoo TV doesn't end with the videos, as the retailer implemented the Amplience video merchandising solution to create digital commerce experiences.The online video merchandising solution enables boohoo TV to merchandise products directly alongside the video channel, creating a direct link from brand-building content to product collections. The solution is designed to streamline the buying process and increase average order value, giving consumers relevant purchasing options on a sidebar while they browse new trends.
The Benefits Of Professional Vs. Amateur Video
Professionally produced video optimized for e-Commerce outperforms user-generated (UGC) video by 30%, delivering a 24.7% lift compared to an 18.7% lift for the UGC video, according to comScore.
"A lot of people say that video doesn't have to be professionally done, and I think there's a place for [UGC video]," said Robert Rose, Chief Strategist at the Content Marketing Institute. "But I'm actually a big believer that the better the video quality is, the better it is for the brand. A lot of brands have taken the advice that video can be shot using an iPhone, and then when they go through with it the video ends up looking unprofessional and not very good."
Brenner shared similar sentiments, advising that brands need to understand the economics behind their video strategies in order to make them work. He recommended retailers hire videographers and trained directors that not only know how to use video to tell a story effectively, but also help create a content-centric culture throughout the organization.
"Consumers are choosing what they want to watch and when they want to watch it," Brenner explained. "Why do we consume more video? We're becoming a more visual society and I think it's becoming harder to entertain us. It's not that people don't read print, it's just that if you want to be entertained, we're more easily and quickly entertained through moving visual content."
Engaging The Consumer Throughout The Purchasing Process
Video content is certainly not the only successful vehicle retailers are using to build their brands. Other content marketing strategies are helping retailers such as Pet360 drive their e-Commerce strategies. Additionally, retailers and publishing departments are converging more frequently to create digital and print publications for consumers to read during their shopper journeys.
These content marketing methods are designed to help retailers connect with the consumer throughout numerous touch points and throughout the purchasing process, even when they are not considering purchasing an item. The retailers that are implementing these methods successfully are getting a leg-up against the competition.
The next installment of this special report will explore more examples of content marketing in the retail industry, including social content, digital publications and steps to successful content marketing.
Part 2 of the Convergence of Content and Commerce feature will appear in the October 14 newsletter.