As the LUXIE brand has grown to become a global DTC cosmetic tools brand sold in 160 countries, its consumer base has shifted from an average age of under 20 to a 30- to 45-year-old demographic. The change has been rapid: "Two years ago, it was 16 to 22, and one year ago it was 24 to 35," said Conor Riley, CEO of Luxie Beauty in an interview with Retail TouchPoints.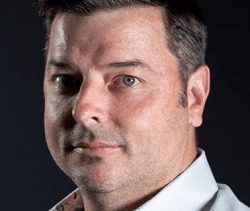 In this exclusive Q&A, Riley talks about how and why the demographic is shifting, and how LUXIE is pivoting its marketing and merchandising strategy to attract and retain that older demographic. He also shares insights into working with marketplaces like Amazon, pivoting during coronavirus, the company culture at LUXIE and much more.
Retail TouchPoints (RTP): Why is the LUXIE demographic shifting so dramatically?
Conor Riley: Several years ago, our products were promoted primarily through subscription boxes geared toward a younger consumer base at $10 per month, but then our brand was picked up by stores like Nordstrom where it is being sold at higher price points. We wanted to reach a more sophisticated audience. Now we are getting many new followers and fans from the older demographic, which epitomizes our core values as a company. We're appealing to young professionals who are exploring the makeup world instead of simply using the legacy brands from when they grew up.
RTP: What have been some of your most successful marketing strategies?
Riley: When I first came on board as CEO in February 2018, I wanted to get us out in front of a lot of consumers. We participated in events like Coachella, partnered with two other beauty brands and launched the subscription box. Those initiatives delivered incredible results: we increased Instagram followers by 50,000, reaching more than 420,000. We've created multiple Instagram accounts that target different parts of the world.
We also work with Influencers, providing samples to give or take to their followers. We have been lucky as well: Kylie Jenner promoted our product without being paid. One post from one celebrity and you have arrived!
Additionally, we're developing more video tutorials to educate consumers about how to use our products. Focusing on creating relevant content has been a big thing for us.
We also know we have to work with Google and Facebook, and we're implementing more technologically advanced email and SMS campaigns. We've had some great email partners that have brought a lot of artificial intelligence (AI) into our email campaigns. We've moved away from blanket emails to highly targeted messages that are sent when the user is most likely to open them. Having an AI strategy within marketing is critical.
RTP: How has business been during the coronavirus crisis, and how have you pivoted?
Riley: We have seen a massive increase in online sales, up 5X. To adjust for this volume, we have changed some fulfillment, shipping and customer service capabilities. While we don't know what the long-term outcome of the crisis is ultimately going to be, we wanted to make our shopping experience as easy as possible. You have to do the important housekeeping on your web site. We thought it was good, but we were wrong. We tweaked our search and checkout capabilities and have increased our retention rate. You have to make sure you are offering frictionless checkout. A lot of people will lose steam after two or three steps at checkout.
One new technology we implemented was Afterpay, so customers can pay over time, and there is a low minimum qualifier for using it. It has been a big game changer for us.
RTP: Can you share your perspectives on selling via marketplaces?
Riley: From a volume standpoint, working with a marketplace doesn't necessarily play in your favor. All of them are now charging for advertising and other bells and whistles on their sites. In one example we sold $100,000 worth of merchandise, but it cost us $70,000. So I don't see them as places to sell a lot of product, but more to tell your brand story. It also helps to acquire customer reviews on marketplaces.
But working with marketplaces is challenging. Most are hamstrung by their own bureaucracy. Onboarding can be tedious. The hardest part is getting to a place where you can talk to an actual human being, but once you can, it's cool. While Amazon is a great partner of ours, when we sat down with the two people we would be working with in Germany, they did not have any real interest or investment in our product category. When they start working there they have to pick a category and stick with it for two years.
RTP: Tell us about the company culture at LUXIE.
Riley: We have a small team and we work long hours, but I think it's one of the best company cultures I've worked with. We try to share in the glory and defeat; we are team-driven, unlike a lot of other companies. We are international, with a lot of diverse backgrounds. Everyone supports each other, which has created an underdog kind of feeling in the company. We do fun activities, like rope courses and road shows. It's collaborative and supportive.
RTP: What role do charity and sustainability initiatives play in the company?
Riley: Because we have such a tight culture, if someone feels strongly about a cause they can bring it to the company and we take a look at it. We are not political — we just want to do the right thing. We will support a co-worker by allowing them the time to participate in an event or cause they are passionate about, and we rally around them. We work with the Second Harvest Food Bank in the San Jose area where we are located. We go as a company to make sure families get fed.
RTP: What are the greatest challenges of being both a DTC brand and one that's sold in stores?
Riley:When you are a DTC brand, you build relationships that span multiple sessions of customers logging into your site, interacting on social channels and subscribing to your mailing list, which curates an ecosystem. Trying to translate all that into the retail store environment is incredibly difficult. There is not enough floor space to tell your story in the store. You have to make sure there is continuity between what you are saying online and in-store. You need to align your sales strategy with the retailer's in-store strategy. Making sure the in-store strategy jives with what you are doing online is a very difficult mission.
RTP: What are your goals for the LUXIE brand?
Riley:We want to be one of the best recognized brands in the U.S. We are currently in the top three in the U.S., so we think this goal is attainable within the next year. We have a strong global presence and we are in the "good" malls; if you go to the good mall and to the good store you can find LUXIE. We also want to establish ourselves as the number-one cosmetics tool brand globally. We now ship to 160 countries and we have three fulfillment centers, in the UK, U.S. and Singapore. We work with retailers in 20 countries and we are growing.
RTP: You've had a very diverse business career. Tell us a little about your background and how you ended up as the CEO of LUXIE.
Riley: In college I started an event-based marketing company, then moved to a venture fund focused on technology. But I wanted to be able to have a product that epitomizes my values. I moved into financial and transportation industries with the venture fund, then I wound down the fund and went sailing for five years. Then I was freed to go in different directions. The area that attracted me the most was consumer products. I love all the ins and outs of the consumer world, from the high end to the low end. It's amazing to me how all different types of brands have a close relationship with their customers. LUXIE was going through growing pains when I joined as CEO. Tammy Hunh, the founder, had grown the brand and was getting interest from larger groups. She had built this incredible product and didn't have the wherewithal to source supplies. She tapped me through a mutual friend to help capitalize the company.
RTP: Have you had any mentors along the way in your business career?
Riley: My mentor is Claudia Poccia, the former CEO of Stila, La Mercier and Bare Escentuals. She is the Chairman of the Board at LUXIE. She has been a friend and mentor since the beginning. She has been there, seen it all and is very frank with her advice. We met at a WWD summit four years ago. I love dessert and she wasn't eating hers. We ended up sharing her slice of carrot cake.