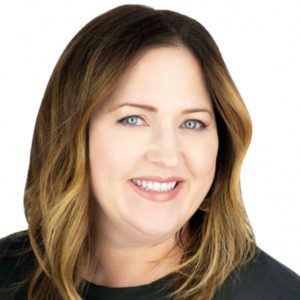 As department stores seek to catch up with changing consumer habits, they will need to look to their innovative brand partners and tech providers to deliver relevant, can't-miss shopping experiences. An upcoming session at Retail TouchPoints Live! @ RetailX will highlight how Perry Ellis International plans to reinvent experiences at its department store partners with a digital-first mindset.
In an interview with Retail TouchPoints, Jennifer Stone Williams, VP Retail Services, Perry Ellis International previewed key talking points of the session, including:
The apparel retailer's digital technology implementations at Macy's and Dillard's;
How Perry Ellis technologies and services help build brand awareness for its brands and wholesale partners; and
Next steps for wholesaler-department store partnerships, such as "digital vendor summits."
Retail TouchPoints (RTP): What have been some of the major initiatives Perry Ellis International has partnered on with department stores?
Jennifer Stone Williams: My division and responsibility is on the wholesale side, so all brand experiences are developed for department store partners. That's very different than what happens in our own retail stores, because you don't own the space — your own department store is working with their guidelines. Executing in department stores brings its own rulebook and challenges.
We've had an opportunity with the remodel of Macy's Herald Square where we were able to incorporate digital mirrors with proximity sensors designed to deliver branded content for shoppers. We recently did a test with Dillard's last year in three locations where we used technology to help the customer understand how to put outfits together around occasions such as dates and weddings. We've been trying to test, resonate and find the correct execution within department stores.
RTP: Where do you feel Perry Ellis is improving, or can improve, relationships with department store partners?
Stone Williams: The main focus on this panel is reimagining what this brand experience can be as vendors to department stores. It's really about having more open dialogue with all these retailers, and how we can come together better as a community in more collaborative ways.
This can even extend to multi-brand, especially if you're not already a major brand like Ralph Lauren that already owns significant floor space in those department stores. Smaller brands might need to attend a "digital vendor summit" where we can learn different ways to maximize our technologies. There just needs to be more dialogue in terms of what this could look like, because I truly think this needs to be reinvented within the department store, particularly on the apparel side.
Cosmetics companies already are doing a lot of great things in terms of leveraging screens to assist a shopper as they figure out their "look," and keeping that dialogue with the shopper both before and after the visit in a non-invasive way.
RTP: Given some of the recent struggles of department stores, how does Perry Ellis International maximize its potential within these locations?
Stone Williams: That has been a challenge. In years past, there was a very obvious expectation of the traffic in department stores. As a wholesale vendor, that was great. 'We're going to sell in these stores and there's lots of traffic in there.' That's no longer the given.
I think there's a conversation of brands working with accounts to figure out how to collectively work together, because the more engagement that's happening within the stores is beneficial for both the vendor and the account. One traffic driver they're improving on a larger scale is engaging the ease of e-Commerce returns. Number two, any activities or events that are experiential also are traffic drivers.
I think that brands and retailers need to work more closely to figure out how to develop better practices that they can support to create a more digital experience. It's about resetting a lot of rules into how that would work in the future.
RTP: How have the technologies and services you provide these department stores been able to enhance your brand position?
Stone Williams: There's a lot here, particularly in growing your brand awareness in terms of building a relationship with a customer before they are even in a department store. There's so much more involved in the education stage prior to shopping. Customers are seeing so much more about a brand, their products and their prices on a mobile device. Leveraging those learnings and tying them into department stores will continue to be an area we will develop and focus on.
That brand engagement can translate either on the wholesale side, into department stores, into our own stores or into our e-Commerce web site. You have to look at the whole picture — your loyalty, your visibility and how you speak to them on a regular basis is going to drive sales in all those other channels.