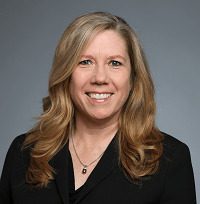 The retail industry is relentlessly innovative. And in these times of global uncertainty, retailers must be responsive to change and prepared to adapt almost instantaneously in order to keep their (virtual) doors open — let alone stay relevant. With that in mind, industry leaders need to prepare for, and adapt to, shopper behaviors and preferences that have shifted as a result of this pandemic.
So far, retailers have quickly adapted to how they serve their customers. Moving forward, they will need to take what they have learned, look around to their peers for best practices and act with a sense of urgency, agility and resilience. Whether it is the in-store or online experience, technology will play a key role in meeting these customer and societal changes.
One with the most promise is 5G — the fifth generation of wireless technology — which will be critical in evolving both the in-store and digital shopping experiences: accelerating decision-making and making shopping more convenient through tailored product recommendations, reviews and more.
The evolution from 3G to 4G allowed retailers to bring everything to the edge. With 5G, retail leaders can further accelerate decision-making through intelligent edge, video and analytics. And as 5G availability and adoption within the industry grows, retailers, regardless of size, will be able to take advantage. It will allow them to think about how to simplify and streamline their business today, and to examine how they can manage, process and take advantage of opportunities that may not yet exist.
And it is not just the retailers who are ready to take advantage of 5G; consumers have begun to be aware of the promise, with almost half of consumers saying they are aware of 5G wireless, and 62% of consumers saying they consider the increased speed and performance "very appealing."
5G's Here. What Now?
With unprecedented speeds, massive bandwidth and significantly lower latency as well as greater opportunities for connectivity and improved network reliability, 5G allows retailers to enable cutting-edge experiences and unlock the full potential of various technologies. From augmented reality (AR)-driven product comparisons in the grocery aisle to artificial intelligence, facial recognition and virtual dressing rooms, the possibilities are endless.
In order to implement, retail industry leaders must address how to give potential customers the opportunity to experience something they can't try in-person today unless they go to the physical space, as well as how to give employees and trainees the tools to familiarize themselves with a process, product or service. And with the physical space inaccessible for most U.S. retailers in the current climate, retailers can focus on digital capabilities and assess how they might bridge the divide and keep customers engaged once they can reopen their doors.
Early Adopters
Fashion Week is a good example: taking the experience of "attending" Fashion Week and pushing it out to a broader digital audience as an immersive, augmented environment. With London Fashion Week and Milan Fashion Week going wholly digital in 2020, industry leaders and consumers alike can anticipate the trend will continue, granting unprecedented access through technology where it was previously exclusive to the in-person experience.
Soon, experiences and channels that retailers have only dreamt of will become reality thanks to 5G — and that's only scratching the surface right now.
Bridging The Physical And Digital Divide
It's expected that 5G will have a tremendous impact on AI within retail, and the prospect of providing exceptional customer service in a real-time environment proves to be one of the most exciting aspects of 5G.
Imagine: anything outside the physical environment that will enable real-time decision making in helping to complete a transaction, such as facial recognition and real-time customized product reviews. From a consumer standpoint, rather than data traversing, AI will complete the engagement in real time — allowing retailers to act with greater agility and promote their brand in more efficient ways. This turns into something tangible for the consumer and can drive revenue growth for the brand.
Another interesting piece that 5G will bring to further personalize the retail experience comes in examining the bridge between the physical and the digital. Imagine the role a customer's smartphone can now play during a typical visit to the grocery store. Shoppers can go online to research foods that may contain allergens (whether it's nuts, gluten, dairy, etc.), and rifle through in-depth product descriptions, ingredient lists and customer reviews in order to make purchasing decisions.
In the physical space, those tools do not exist — shoppers are passively surveying shelf after shelf without this critical knowledge. But with a 5G-enabled smartphone and augmented reality, shoppers may someday be able to quickly scan items inside a store to instantly read customer reviews and check ingredients lists. That interaction can then turn into something tangible, like a completed transaction, which in turn can improve a retailer's bottom line.
There may also be a bigger gap between those retailers that invest and become (or stay) relevant and learn how to leverage partners and platforms, and those that don't. Technology investment is fundamental to becoming a leader in this space. And it doesn't matter whether these are big box or small format companies — any business that recognizes the importance of technological investment will maintain relevance with their customers.
Getting Ahead: Steps To Prepare For 5G
The first step in preparation for 5G is to assess where a company is today in their digital transformation. Retailers must have a clear understanding of what they have and what their aspirations are, as well as what problems they're trying to solve as a company. From there, they must clearly define a path to get to those goals.
Next, retail industry leaders must recognize the security implications of enhanced customer experience with 5G. The product recommendations that consumers see today are based on historical shopping patterns that will continue to evolve over time. Retailers must realize that in order to achieve enhanced customer experience, it must to be relevant to the consumer, and the consumer must find value in it for it to be successful (or even useful). The minute that the consumer doesn't see value, the brand will have to take a step back and re-evaluate. When retailers consider the evolution of 5G, the importance of privacy doesn't change — the retailers must have a good foundation and understanding of the fundamentals of security.
Finally, and most importantly: don't wait. Retailers know their business better than anyone else, so they need to start imagining the art of the possible and challenge their employees. Assess what does "good" look like for the company, and how can leaders create that environment for the brand?
The biggest challenge of implementing 5G is the potential to fall behind. Despite the precarious global climate, retailers large and small should start planning for 5G today, while leveraging the existing 4G LTE technology, making sure not to wait for 5G to be at a mature stage before implementation. Retailers that lag will find themselves leapfrogged by the industry, and those that have already adopted the technology will be more successful in promoting their brand once their doors reopen.
---
Michele Dupré is a Group Vice President for Vertical Markets/Canada at Verizon Enterprise Solutions, responsible for Enterprise customers in the Retail, Hospitality & Distribution Vertical as well as customers headquartered in Canada. In this capacity she is responsible for maintaining and growing a base of more than 160 vertical enterprise customers and over 1,000 customers in Canada. In her role, Dupré is charged with driving sales strategy while focusing on acquiring new customers, increasing profitable revenue growth and maintaining the global customer base. Additionally, she leads the development and growth of her enterprise leadership and sales team. Previously, Dupré was Group Vice President for enterprise customers for the Central Region, with revenue responsibility in excess of $1B and over 3000 accounts she led one of the largest areas in the U.S. She started her career with the legacy company, MCI, in 1988 and has over 25 years of industry experience.