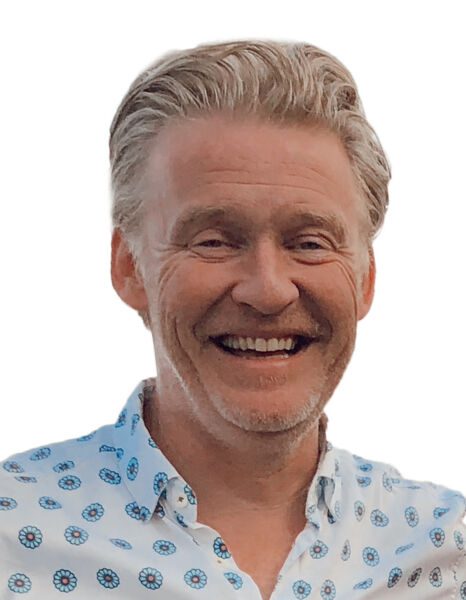 Over the past decade, the social and political climate of the United States and abroad has forced every strata of society to take stands on issues where they may have once stood on the sidelines. Or, as Howard Zinn said, "You can't be neutral on a moving train." 2020 in particular forced reflection and conversations into all of our lives; and brands weren't immune to the pressures of an increasingly politicized world.
In fact, a hyper-politicized world has translated into potential leverage for brands, with consumers increasingly looking to see where brands stand on societal issues as part of their buying decision. A company aligning with a consumer's worldview can be an added motivation to support them, and likewise a misalignment can alienate another customer segment.
This push toward social awareness has caused brands to re-evaluate their understanding of their customers and strive to learn where they stand, and alter their strategies in a more conversational way. It's become incumbent on brands to exhibit empathy and listen to their customers to help guide their product development strategies and campaigns. A recent Greenbook Research Industry Trends Report revealed that empathy is now a KPI that brands are actively tracking, which in turn has led to a rise in "customer closeness" programs.
As brands evolve in their understanding of consumer values, the need for empathy will continue to drive outreach, which is causing difficult decisions on the brand management side. While the push toward empathy is apparent, the necessity for brands to "take a stand" on societal issues offers more questions than answers and needs to be evaluated on a case-by-case basis.
An Increased Need for Understanding
Many brands adhere closely to the four Ps of marketing: price, promotion, product and placement. Yet given the realities of the modern consumer landscape, there really ought to be a fifth P added — position — that takes into account what a brand believes. These days consumers are invested in where their favorite brands stand on issues they care about. It's become incumbent on brands to understand where their customers stand in turn so their messaging aligns.
In real-world terms, this need to demonstrate empathy has led to brands increasingly relying on qualitative research methods to foster deeper connections with their customers and better understand their values. When brands are given a platform to conduct rich and open conversations with their customers, they are better positioned to foster a culture of empathy across their entire organization, which allows them to create new products and successful marketing campaigns aligned to those core values. Seeing how a product fits into the larger context of a customer's life helps build empathy for other issues they may be juggling, and opens up possibilities to connect with consumers in a more meaningful way.
When the pandemic removed the possibility for in-person focus groups and interactions — which happened to coincide with major upheavals in the U.S. sociopolitical system — brands turned to smart video platforms as a conduit for these vital conversations. New evolutions in smart video platforms have enabled brands to more closely track and monitor their outreach efforts, turning these conversations into agile, actionable data that could serve as the basis for marketing campaigns and product development strategies.
Determining When to Take a Stand
By developing a deeper, more empathetic understanding of consumer values, brands are better able to assess where it makes sense to take a stand on societal issues. The reality, however, is that taking a stand is a risky endeavor, even if a plurality of a brand's consumers agree on a position.
While some brands have made societal issues a cornerstone of their brand story — think of Patagonia's environmental mission and their 1% self-imposed Earth tax, or Bombas' mission of donating one pair of socks to the unhoused for each pair sold — for many brands, weighing in on societal issues can be seen as opportunistic or disingenuous.
Consumer empathy in itself isn't an altruistic endeavor for brands in the first place. While it can have a positive outcome for customers and the world at large, it is an engine used to drive brand growth and awareness. As a result, consumers are skeptical when brands try to do too much socially.
The idea of brands "taking a stand" also has the ability to be wielded for potentially cynical outcomes, where a brand's corporate ethos is filtered into its brand messaging. While a brand like Patagonia can take an issue important to its customers and build it into their story, brands such as Chick-fil-A and Hobby Lobby — or on the other end of the political spectrum, Ben & Jerry's and Penzey's Spices — leverage hot-button issues to create loyal customers while potentially alienating entire consumer segments entirely.
As time goes by and the winds of political change blow in either direction, all of these brands may be subject to compromising their ideals; if a brand is targeting one segment of the population and that population begins diminishing in size or influence, they risk long-term viability.
For brands that attempt to wade into the waters of "taking a stand" on societal issues where they've once remained silent, particularly as one-off statements, oftentimes they wind up being seen as calculating or opportunist. A prime example is the Kendall Jenner Pepsi ad that attempted to create common ground between police and protestors. The ad was charitably described as a "glaring misstep," but serves as an instructive instance of when brand activism goes wrong.
The truth is, there's no "right way" for brands to take a stand on societal issues, because the brands themselves and the causes they're looking to champion vary entirely. The brands that execute on activism most successfully find a way to connect a cause with their brand story, bake it into their messaging on an organizational level, and follow through with meaningful action.
More than anything, brands need to understand where their customers stand on issues and how they feel about them on an emotional level. These insights can be used as a guidepost to help influence a brand's story and corporate values. By empathetically aligning a brand to its customers' worldview, it can shape how to approach societal issues and can help avoid missteps in disingenuous activism. Whether these insights lead brands to "take a stand," however, remains an open question.
---
Simon Glass is the CEO of Discuss.io, an enterprise-level smart video platform helping business professionals make better decisions, using smart technology to capture conversations, analyze them and create intelligence at scale. At Discuss.io, Glass is responsible for overseeing all facets of the business and driving the company's global development strategy. He first joined Discuss.io in 2019 as Chief Revenue Officer, where he successfully transformed the company's business model and rebuilt the sales and marketing teams. Glass has a proven track record of achieving significant success growing and scaling large global companies over the nearly 30 years he has held leadership positions, most notably at P&G, PricewaterhouseCoopers, and ecommerce analytics company Clavis Insight (sold for $120M in 2018). In his current role at Discuss.io, Glass continues to use his strong leadership and enterprise technology expertise to successfully implement the company's mission to create a universal platform for deep, purposeful connection that yields intelligence at scale.