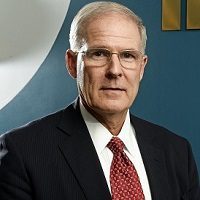 In a world of social distancing amid COVID-19 concerns, retail has been turned upside down. Most physical stores have been temporarily shuttered as they strive to protect their employees as well as their customers. When things finally go back to normal — whenever that may be — retailers are going to need every advantage they can get to bounce back, and that could come in the form of artificial intelligence (AI).
Until now, shopping seemed to be a pretty standard experience, albeit one that had already gone through numerous evolutions. Consumers experienced the first major shift with the advent of e-Commerce and m-Commerce, which effectively allowed consumers to shop from anywhere at any time. The world of retail suddenly opened up to anyone with a PC, phone or tablet, enabling a world of buying and selling unlike ever before. From traditional outlets to global auctions, online retail has made a huge impact on commerce.
The real innovations came on the backend, where high-end AI systems worked to provide recommendations to new and existing customers. It has helped e-Commerce and m-Commerce flourish beyond its initial success. And soon enough, AI will have a similar impact on brick-and-mortar retail, bringing an unprecedented level of brilliance and intelligence to the space.
This comes at a time when retail needs a boost. Malls, in particular, continue to lose tenants as foot traffic declines. To survive, some have converted vacant department stores into temporary office space while others have turned to Hollywood for additional revenue. As creative as these ideas may be, they are stopgap measures at best.
AI, on the other hand, has the opportunity to make lasting, powerful changes. It starts by thinking about what consumers want from their shopping experience. Home browsing is a given — consumers absolutely need the ability to view the entire product catalogue from home. They also want to know more about in-store pickup options. And when they have questions regarding returns, replacements or anything else, they expect answers to come instantaneously.
This is where AI comes into play via digital assistants, which can provide customers with everything they need for an outstanding shopping experience. Delivered via phones, tablets, PCs or in-store kiosks, assistants can analyze and determine the very best sales for each customer. They can offer up new product options, reveal pricing details and provide shipping estimates. Assistants can also update customers about personalized items — when they'll be ready to ship and when they're expected to arrive. Better still, this can all be communicated in a manner that's natural and conversational — not clunky and robotic like the assistants of the past. This allows the assistant to better connect with customers, fostering a stronger bond with the retailer.
Unlike the robotic communications of the past, today's digital assistants are naturally conversational, answering questions in a realistic and lifelike manner, which helps build a connection with the customer. And this is only the beginning.
No Cash Registers Required
Imagine a world where consumers could walk into a store, grab the items they want and exit without stopping at a single register. That might sound too good to be true, but it's already being done at select retailers. The idea, known as "just walk out" shopping, first hit the mainstream market at Amazon Go, an AI-infused convenience store concept that is striving to make physical retail as seamless as online shopping.
By drawing upon the power of computer vision, by utilizing the depth of deep learning and by combining it all with the essence of sensor fusion, retailers can achieve so much more. They can rely on AI to figure out the products customers plan to buy, determine which items have been picked up and accurately charge them for everything they want. The "just walk out" concept is literal — the transaction will not be finalized until a customer leaves the store. This allows for an endless back-and-forth process where customers can pick up and put down whatever they choose without having to worry about incurring inaccurate fees.
Tapping Into Everything Shoppers Want
In addition to "just walk out" shopping, AI can be combined with machine learning to solve some of the biggest problems plaguing retail today. Its memory is especially impressive, as AI can access customer selections and preferences while keeping track of retail visits. This incredible technology can also make predictions about future purchases, paving the way for additional commerce. When customers ask a question, that info can be stored and retrieved at a later date, improving the accuracy of additional questions going forward.
While having a strong sales team is certainly a must, the reality is that personnel cannot match the features and functionality of AI. They can, however, rely on an AI-equipped mobile device to answer questions, strengthening their ability to serve customers.
When Consumers Want It, When They Need It
In the case of a digital assistant, conversational AI can be used to answer customer questions using nothing more than an app or in-store kiosk. This creates a simple, easy-to-use experience for the customer with a familiar form of technology. It also builds an extension of the retail experience, which can further the bond between the outlet and the customer.
Customers aren't the only ones who benefit, however. Retail staff can use that same app to fulfill customer requests. And if an employee isn't available (or if the customer doesn't have the app), retailers could use a kiosk to provide the very same benefits.
The Future Of Retail Is Being Redefined: Are You Ready?
Retail is currently going through unavoidable challenges that no one could have predicted. But the sector will bounce back — and when it does, the evolutionary period will continue, paving the way for a retail revolution. Enhanced with technology that customers not only want but need, brick-and-mortar stores are going to be an important part of the future.
AI is at the center of it all and will help to usher in a new era in retail. As a result, customers will no longer have to wait for questions to be answered, for concerns to be addressed or for long lines to clear out. All of these issues will become a thing of the past, removing all barriers that currently keep customers from coming back. This will lead to a new resurgence at physical stores, which will then be capable of providing the complete shopping experience consumers demand.
---
Jonathan C. Crane serves as the Chief Commercial Officer of IPsoft Incorporated and is responsible for overall growth strategies. He has been a technology-industry leader for more than 35 years and has significant cloud experience. Prior to IPsoft, Crane held executive positions with Verizon Business, MCI Group, and Worldcom Group. He holds a bachelor's degree in history and education from Dartmouth College.