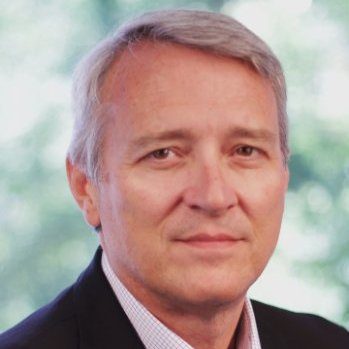 It's no secret that the retail landscape has undergone a dramatic shift in the last decade. In an era when brick-and-mortar stores are closing at an exponential rate, coupled with the explosion of emerging technologies like artificial intelligence (AI), machine learning (ML), virtual reality (VR) and robotics, consumers today have more options than ever before when it comes to purchasing. From VR shopping to cashierless stores like Amazon Go, these technologies provide retailers with the ability to analyze consumer shopping habits and offer personalized recommendations on products they might like, dramatically evolving the way consumers shop, purchase and experience retail.
Consider the facts: According to Aberdeen Group, companies that have strong omnichannel customer engagement experience a 9.5% year-over-year increase in annual revenue, compared to 3.4% for weak omnichannel companies. As such, retailers and their IT teams must find new ways to provide exceptional omnichannel experiences anywhere, at any time, or risk lagging behind.
However, this can often be a mammoth task. In order for retailers to reap the benefits that these technological advancements have to offer, they must implement a software-based platform, or as I like to call it, an intelligent digital infrastructure. A digital foundation can underpin all retail IT projects, and seamlessly connect and support every part of the business — in-stores, warehouses, supply chain and back offices. Without the right digital foundation, retail IT teams will encounter many complexities and lack operational efficiency, resulting in increased costs and sub-par shopper experiences.
In order to provide unified customer experiences across every touch point, below are the top four tech trends that retail IT leaders must prioritize today:
Faster Delivery With Modern IT
One of the biggest challenges that retailers face is reducing the friction when it comes to consumers being able to "consume." To reduce this friction, retailers must ensure that they provide personalized shopping experiences, which includes offering a variety of choices, like the ability to order online, pick up in-store, transfer between stores, or have an item delivered. Without a modern IT strategy, these choices would not be possible, creating silos across the business.
The first step to implementing a modern IT strategy is to leverage software-defined data center (SDDC) solutions, as these can speed digital and in-store service delivery and reduce complexity. At the same time, SDDC solutions can empower retailers to improve the purchasing processes from checkout to supply management. As a result, retailers can eliminate infrastructure silos and rely on a flexible, secure and cloud-ready digital infrastructure that can improve operational models and ensure customers are getting the on-demand shopping experience that they desire.
By deploying a modern IT strategy, retailers can significantly streamline operational workflows to deliver sales and inventory applications, marketing promotions and customer service tools to any device. This allows businesses to focus on what matters most: providing customers with a personalized, anytime, anywhere experience.
Happy Employees, Happy Customers
As retailers continue to prioritize consumer experiences, there is often one area that businesses tend to overlook — their employees. Employees are typically the first point of contact for customers, making them an invaluable asset throughout the entire buyer's journey. A poor employee engagement can result in lost customers for life. As such, it's imperative that retailers not only provide exceptional experiences for their consumers — but also for their employees.
An example of this is to provide employees with mobile devices and implement digital workspace technologies so that employees can better enhance customer experiences. With the right tools and technologies, employees can easily conduct cashless transactions, provide immediate access to product information and improve customer loyalty programs. By removing IT burdens, employees become more engaged, knowledgeable and motivated, which in turn creates happy customers.
Embracing IoT The Right Way
While the Internet of Things (IoT) has been around for the last decade, its impact remains fundamental to retail innovation. From digital shelves to security cameras and robotics that help you shop, IoT is poised to have an even bigger impact in retail than ever before. IoT solutions can be a great tool for retailers to monetize key customer insights, understand in-store shopping behavior, determine efficacy of store displays and optimize parking and floor maps. However, with all these IoT devices comes a massive flood of data. So how can retailers tackle the data deluge to glean meaningful insights?
To embrace IoT the right way, IT teams must be able to manage IoT devices on a single platform (rather than across several different platforms), as well as easily scale and deploy IoT in a cost effective way. This can be done by deploying a flexible, software-based platform that has the ability to capture all the data collected from IoT devices — from the edge to the cloud — providing retailers with a holistic picture to enable better business decisions.
Invest In A Zero Trust Security Model
As businesses continue to collect more and more consumer data, a comprehensive data protection strategy is critical. This may include training employees across all departments, alignment on security processes, incident response plans and more. According to Thales Data Threat Report, 75% of retailers have experienced at least one data breach in the past. Cybercriminals are constantly targeting retail businesses to steal valuable customer financial information or personal information.
For retailers looking to protect their brand and customer data, they need to create a zero-trust environment to mitigate cyberattacks. A zero-trust security architecture enables retailers to quickly detect, isolate and remediate threats targeting retail operations and customer data, no matter where the data is located. It also allows IT teams to capture and monitor network patterns, and leverage the analytics to support initiatives that give employees and customers more flexibility.
Looking Ahead
There's no question that today's technologies are changing the retail landscape, but in order for companies to keep up, it's imperative that they invest in a successful IT strategy. With a digital, modern IT infrastructure, retailers will be able to unleash endless possibilities for next-generation customer-centric experiences, and deliver exceptional, omnichannel experiences everywhere, at any time.
---
Ed Durbin is the Global Director of Retail, End User Computing at VMware, where he helps customers remove and eliminate the friction in current end-user compute retail technologies to drive digital transformation, improve customer service and raise overall efficiencies. Durbin has over 25 years of experience in enterprise mobility and supply chain technologies. Throughout his career, he has spoken across the globe on topics ranging from inventory management, data synchronization, EDI, EMM and quick-response technologies. He has presented at the NRF BIG Show, Retail's CIO and Technology Leaders Summit, RIS News' retail technology conferences, MicroStrategy World, CIO and CISO Summits by CDM Media and multiple Apple Executive Briefing Centers events.