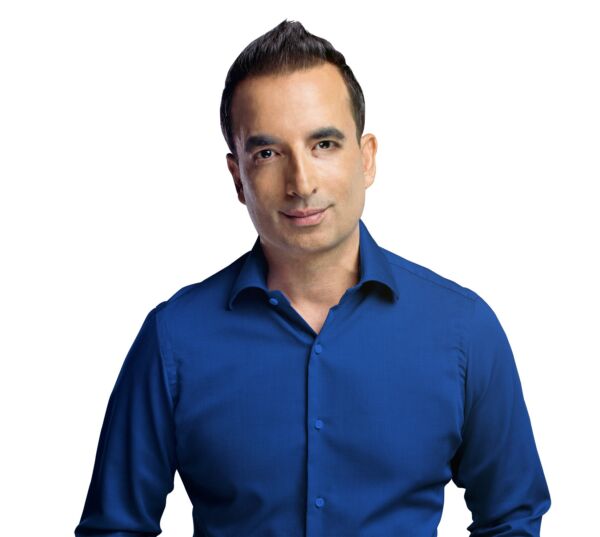 2020 was a milestone year for ecommerce. Accelerated by lockdowns and social distancing, ecommerce growth that was expected to take years materialized in months. With more consumers spending time and money online, ecommerce entrepreneurs have more opportunities but face the peril of higher customer expectations for service and experience, as well as more competition from traditional retail brands that rushed online in order to survive.
Luckily, when you look closely, what appeared to be a revolution was really the culmination of trends that had been forming for years. All COVID did was speed up the timeline. I don't have a crystal ball, but knowing the trajectory of the trends forming now will arm you to stay relevant in 2021 and beyond.
#1: The Customer is the Channel
The importance of omnichannel has been preached for years, yet most ecommerce entrepreneurs are stuck in multichannel mode. Both involve marketing and selling across multiple channels, but because most ecommerce operations are devoid of branding, little thought is given to the brand experience. So entrepreneurs end up with a handful of highly siloed sales funnels that treat customers like robots who'll click on an ad and end up on your checkout page.
But this isn't how real people, your actual customers, use the internet. The line between online and offline is disappearing. There's no such thing as your "online life," it's just part of your life. Likewise, customer journeys can't be categorized by channel. People move across online touch points and channels by osmosis. The modern ecommerce journey can start anywhere and end anywhere. It allows customers to pick up where they left off yesterday on any device, on any channel. This is true omnichannel.
Thriving in 2021 will require shifting away from the purchase-focus of multichannel to the customer-centric mindset of omnichannel. However, if customers are in control, they're only going to make the chain of leaps between awareness, interest desire, and purchase if the experience you offer is meaningful.
#2: Your Sales Pitch is Irrelevant
For years ecommerce has gotten away with being offer-obsessed and hitting consumers over the head with push marketing. Siloed funnels run on the same mindset, which assumes customer interest will filter leads at the top of the journey and that funnels are built to capture this pre-existing demand. But no matter how great your offer is, if you're not feeding the top of your funnel by creating demand and fueling retention, your business is going to bleed out, with rising customer acquisition and advertising costs as you try to keep a leaking bucket full.
In 2021, siloed funnels will be ignored by customers who have higher expectations and want to control their own experience. Even with a smart omnichannel strategy, customers will only move through the journey if they care about the products and brand.
#3: Speak Up or Perish
Consumers now prioritize businesses that reinforce and defend their values. The luxury of being apolitical has evaporated — particularly if you've built a purpose-led, value-based brand. Those values can't be wallpaper, and you must be willing to stand up for them. Your vision of justice, empathy, kindness, responsibility and even peace of mind are all potential political lightning rods. This doesn't mean you force your brand into every controversy, but it does mean you need to be ready to prove your values are real if it's called for. This willingness to stand up and be counted is a building block of authenticity and will continue to be in 2021.
#4: Brands Must be Eco-Friendly, but no one Cares
As an existential threat to life on this planet, the climate crisis connects all of us. From manufacturing to distribution and shipping, consumers demand businesses take ownership of the climate crisis. Not that you're going to get much credit for it in 2021, but that's the point. Unless you're pushing the boundaries of innovation — see the recent partnership between Adidas and Allbirds to create a sneaker with the lowest ever carbon footprint — leveraging the eco-friendly trend will require finding creative ways to dovetail sustainability with other customer demands.
In 2021, sustainability cannot be virtue signaling. If you're preaching to your customers about your eco-friendly practices, no one's going to care because it's now a basic expectation of decency. But you can turn it back into a brand benefit by marrying sustainability with meeting your customers' needs.
#5: The DTC Bubble has Burst
Many of the DTC ecommerce giants that defined the industry are struggling to stay profitable. Targeted advertising and low customer acquisition costs transformed the Caspers and Dollar Shave Clubs of the world into household names, but as digital marketing becomes more competitive and acquisition costs skyrocket, their unprecedented growth turned destructive.
Brands founded in the same era that continue to do well, like Stitch Fix, do so by focusing on profitability, not scalability. This requires a shift from the obsession with optimizing acquisition costs. In 2021, you'll need to optimize customer lifetime value instead.
Trend #6: Don't Move Fast and Break Things, Move Fast and Listen
Throughout 2020, the most valuable brand asset turned out to be agility. The cascade of social upheavals that followed throughout the year only underlined how important it is for modern brands to have the ability to react quickly. Of course, agility has always been a prized talent in ecommerce, but what it means going into 2021 has changed. In the offer-obsessed, growth-at-all-costs DTC era of ecommerce, agility always meant finding the next edge to beat out competitors or "disrupt" their industry. Today, brand agility is an extension of empathy, not competitive ego.
Listening and responding to customers in real time sounds simple, but it's a radically new form of brand communication. Back in the TV and print ad days, brands spent millions of dollars to speak down to customers, because they were one-way channels. The internet democratized marketing, not just for entrepreneurs but customers, who can now personally reach out to even the biggest brands on the planet. A two-way direct conversation is an often-overlooked aspect of omnichannel commerce. And yet, most brands ignore their ability to connect with their audience outside of their customer service department. It's also another manifestation of the customer as the channel, as consumers play a role in forming the brands to their real needs.
The demand for this level of brand agility won't go away after the pandemic loosens its grip on the world, either. As ecommerce continues to evolve rapidly and data tracking cookies fade from our toolkits, brands will need a direct relationship with customers in order to serve them.
However, agility does come with a price. Moving quickly means you will make mistakes, but the good news is that customers don't expect you to get everything right. As long as you have a two-way channel with customers and continually adjust in response to their feedback, perfection isn't required.
Ecommerce in 2021 will require a holistic approach. The core innovation of the digital world is our ability to reach one another regardless of distance, and the future of ecommerce is relationships.
---
Neil Verma is the founder of eBrandBuilders, whose mission is to transform product-focused ecom hustlers into brand-driven CEOs. The journey to ecommerce actually started offline, where after completing an Ivy League MBA he spent 15 years in marketing financial services. There, Verma spearheaded the launch of a new bank and executed the digital strategy of another retailer. And eight years ago, tired of the corporate grind, he resigned to forge his own path in eCommerce. It was then he reached back into his roots and rigorously applied his marketing/branding experience to analyzing the top 200 ecommerce companies in order to discover how branding works online. From this, he distilled the 7C's of ecommerce branding, a process that helped him launch three ecommerce businesses in the health and beauty space, and a bonafide exit with his portfolio of eCommerce stores. Recently Verma published his first book, Checkout: The Step-by-Step, 7C Method to Build a Dominant eCommerce Brand.