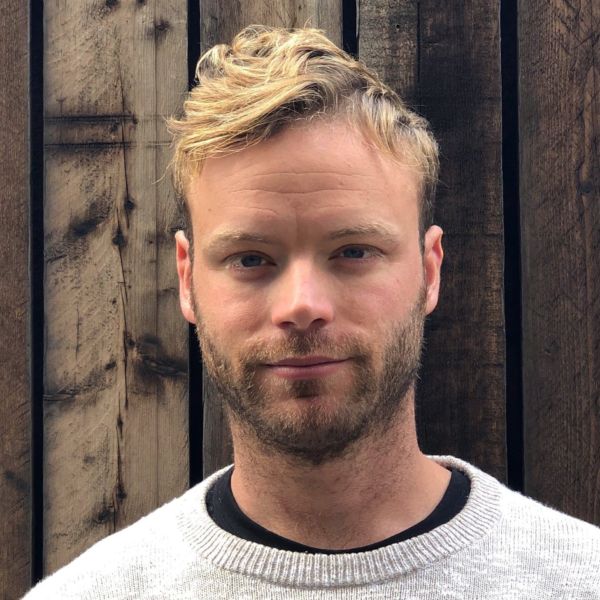 With the coronavirus pandemic forcing businesses to shutter their brick-and-mortar outlets and target customers online to simply stay afloat, many have had to drastically increase their digital marketing spend. However, with the crisis decimating so many companies, most don't have the funds to do so. Fortunately, not long into the crisis, search behemoth Google paid attention to these companies' needs, announcing in April that merchants would be able to list products on its Google Shopping platform for free.
The service, which reaches millions of shoppers daily, is a vertical (or topical) search engine that promotes product advertisements, enabling businesses to market themselves online. All consumers have to do is search for their desired product or service, and they'll be able to see a listing that's relevant to their query. And while companies would ordinarily have to pay to list their products, for the first time since 2012, they can now do so for free. That said, it's important to note that businesses will still be charged for top placement using promoted listings, as well as creating broader campaigns within Google Ads.
Your business should certainly be looking to harness Google Shopping to its advantage. The service adds a visual touch to a generally text-heavy search experience, enables you to show up multiple times in Google SERPs (search engine results pages) and can generally help bolster sales. Indeed, nearly three-quarters of online retail ad spend is now on Google Shopping ads, acquiring 85.3% of all clicks. Here's how you can make the most of the service.
Adding Products to Google Shopping
Step 1: Set up a Google Merchant Center account — this is easy to navigate so shouldn't take you too long to do.
Step 2: Next, optimize the product images on your web site, as Google will use these on the platform. Low-resolution images will be rejected, so it's recommended that you follow the search engine's own image guidelines.
Step 3: You'll now need to gather and input product data into your product feed. This tells Google about the things you sell, so that they can find and display the appropriate listings when people search for relevant terms. To do this, log into your Merchant Center account and go to Products > Feeds, and then click the blue "+" icon. Then add your country and language, before naming your product feed and entering product information, ensuring you again abide by Google's guidelines.
Step 4: Ordinarily, the next step would involve linking a Google AdWord account. However, to make use of the free Google Shopping listings, you simply need to opt into "Surfaces across Google" on the platform's left-hand menu, under "Manage Programs." Once you've done this, your products will appear in unpaid listings.
Optimizing Your Google Shopping Listings
There are a number of ways you can boost your product's visibility in Google Shopping, with pricing and product titles being the two biggest factors. Here are some ways you can optimize your listings:
Optimize product titles: Product title optimization can massively boost impressions and click-through rate on Google Shopping ads. This is because Google uses these titles to determine which products are relevant to any given search, as well as being one of the most visible aspects of your listing alongside the image.
In order to optimize your product titles, you will need to incorporate relevant keywords at the beginning and pertinent details about the product. To unearth these all-important terms, it's recommended to use a keyword research tool to explore how users search for products like yours, and which terms perform well.
Provide detailed product descriptions: While your product listings only require a few attributes to be displayed, providing more information will help Google match your products to users' queries and help it appear in filtered product searches. So include as many relevant attributes as possible, such as the color, size, weight and material.
You should also incorporate relevant keywords for the same reasons listed above, though don't just stuff your descriptions with terms you hope people will be searching for. Your blurbs need to be readable for users — they don't want to scroll through something unintelligible. And while you're allowed to use up to 5,000 characters, this is way more than a shopper would ever read, so aim for descriptions of between 500 and 1000 characters.
Choose the right product category: The product category helps Google decide which items should be shown in which set of Shopping results, so for each product you will need to choose one from the company's taxonomy list. With over 6,000 categories and subcategories, it's critical that you select ones that best and most specifically apply to each of your products. For instance, if you were selling a tractor tire, you could list it as:
Home & Garden > Lawn & Garden > Outdoor Power Equipment Accessories > Tractor Parts & Accessories
But you should list it as:
Home & Garden > Lawn & Garden > Outdoor Power Equipment Accessories > Tractor Parts & Accessories > Tractor Tires
Include the correct product identifiers: Use the correct unique product identifiers when you can. These short-form codes uniquely define the product you're selling, with examples including Global Trade Item Numbers (GTINs), Manufacturer Part Numbers (MPNs) and brand names. Don't attempt to make up identifiers if you can't find one for a particular product — simply leave it blank to avoid confusion.
Have competitive pricing: Check out the Price Competitiveness report in Google Merchant Center to see how your product pricing compares to that of your competitors. The more competitively priced your products are, the more likely you are to make sales. Bear in mind that a product's price should also include its shipping costs, and omitting this information could see you punished by Google.
Use seller ratings: Having a good seller rating is key to getting more click-throughs and, ultimately, more sales. Scored out of five, a high rating shows prospective buyers that you're trustworthy and makes them more likely to buy from you. The number of unique reviews and a qualifier (chosen by Google) is also displayed, such as average delivery time or whether an advertised item is in stock. While this rating may appear on its own, you should attempt to make contact with Google and/or its review partners if it doesn't — check out the Seller ratings information page for more details.
Use the 'Sale price' attribute: Google Shopping will show when products are being sold at a discount when you include the 'sale price' feature in your product feed. This will be displayed as a 'price drop' or 'sale' banner, clearly indicating to users that you're selling products for lower than the RRP. Using this attribute can be key in enticing people to buy items.
---
Edward Coram James is a UX Design Professional and the CEO of Go Up Ltd., an international marketing and design agency dedicated to helping its clients navigate the complexities of the digital world and maximize their online potential.