With the holiday season now in full swing, candy and sweets retailer Lolli & Popshas revamped it e-Commerce site to focus on e-Gifting.
"This is where we think e-Commerce is so powerful, because nobody wants to go to a store to pick up a gift, wait in line, pack it up, the go to the post office and mail it or deliver it to someone else," said Sid Gupta, CEO and Founder of Lolli & Pops. "That process is painful. While stores are an incredible engine to satisfy impulse — and are the best way to deliver that feeling to a shopper — online presents an incredible opportunity for gifts."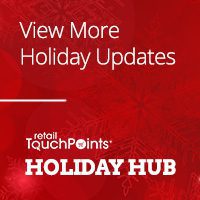 Lolli & Pops carries premium, curated boxes that include sweets designed to go beyond everyday gummies and candies, offering artisanal truffles and hand-crafted chocolates and caramels. The opening of the gifting site coincided with the start of the 2016 holiday season as a way to get ahead of any potential end-of-year rush.
"Gifting is very seasonal," Gupta said in an exclusive interview with Retail TouchPoints. "There are three or four major 'sweets' holidays that people give through. Holiday is the largest, followed by Valentine's Day, Easter and Mothers' Day. We couldn't have thought of a better time to launch the site ahead of the busy gift season. Since you only get that shot once a year, this was our opportunity to launch and make a splash, and have folks start to learn about what the Lolli & Pops gifting experience is like."
In creating the e-gifting experience, the Lolli & Pops team wanted to take away much of the stress that often is involved with buying gifts for family and friends. Therefore, the retailer made it a priority to curate the products into seven different gift boxes of various sizes and price points:
• Jump for Joy;
• Cozy Cocoa;
• Holly Jolly;
• Fancy That;
• Nice List;
• Crème de la Crème; and
• Grande Collection.
Shoppers on the site can select a gift to find out the details in each individual box, and choose what day they want the gift to arrive on the recipient'sdoorstep. As part of the experience, the Lolli & Pops team includes a personalized greeting card within every curated box to give recipients a chance to feel a connection with both the brand and the person sending the gift.
"We're trying to capture the various types of gifting occasions," said Alex Chang, Head of E-Commerce at Lolli & Pops. "For example, if I'm an aunt sending Christmas gift boxes for their nephews, the Jump for Joy box is all about fun candy for kids, whereas the Nice List is a more seasonal, refined gift of high-quality holiday items that I personally would send to my mother-in-law. The gift choices are meant to appeal towards a specific type of buyers, with the point being that we spent the time to curate them so that they would be amazing when shoppers receive them."