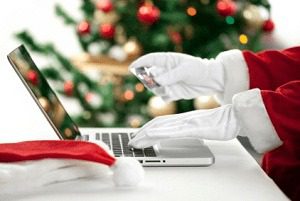 During the 2014 holiday season, SMBs will experience a 9% increase in online sales, according to data from Volusion. These predictions are based on data from 40,000 online retailers who processed more than $1.75 billion during the first six months of 2014.
Mobile commerce will help contribute to SMB growth during the holidays. Reaffirming this point Volusion indicated that its merchant users experienced a 23% increase in mobile sales in Q2 2014. With this growth, Volusion suggests that SMBs focus on providing a mobile-optimized shopping experience that includes brand consistency across a variety of devices, including desktops, smartphones and tablets.
"The rapid growth of mobile sales for our SMB clients is telling of a larger industry trend around the importance of mobile for online retail," said Jason Woosley, VP of Product at Volusion. "One thing to keep in mind, however, is that mobile accounts for less than 15% of SMB e-Commerce sales, with the overwhelming majority of purchases still coming from desktop devices. Retailers should focus on their overall brand and user experience to make the most of the 2014 season."
Specific sectors of the retail industry are expected to exceed overall retail growth projections. Arts and crafts, in particular, saw 23% growth between January and June 2014. Home and garden retailers also are seeing double-digit sales growth through the end of 2014: during the first half of the year, retailers in this category saw sales grow by 21% due to an overall uptick in the housing market.
Two key factors will directly impact smaller online merchants during the holiday season, according to the research: First, there are only 26 selling days between Thanksgiving and Christmas, and second, there is heightened competition with retail giants such as Amazon and Walmart due to the advent of comparison shopping.
To compete more effectively during the holiday season, Volusion advises that SMBs refine their marketing efforts, focusing on email, social media and loyalty programs.
Click here to access additional research results and best practices.