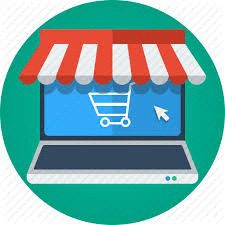 Independent e-Commerce SMBs saw a 34% average increase in sales during Q4 2014, according to the Quarterly Ecommerce Report from Bigcommerce.
The successful quarter was driven by strong sales in November and December, where sales increased by 27% and 47%, respectively.For the entire year, SMBs saw their online sales increase by 22%.
Thanksgiving Day to Cyber Monday represented nearly 12% of the quarter's sales. Cyber Monday sales alone were three-times higher than the top sales day of Q1. In 2014, these retailers processed 24% more orders during Cyber Week, with stores averaging 27% higher revenues than in 2013.
The rise of the SMBs — particularly businesses that are online only — can be attributed to the shift to a supplemental income economy, according to Tim Schulz, Chief Product Officer at Bigcommerce.
"If you're a couple and your child just went off to college, you can make a little extra money by renting that room out on Airbnb,"Schulz said in an interview with Retail TouchPoints. "If you have a car and you don't use it that much on the weekends, you can become an UberX driver. By that same token, if you have a good idea, you can start your own online brand and start selling. The cool thing about e-Commerce is that while the old the couple that runs Airbnb doesn't become the next Marriott, and that Uber driver doesn't become the limo or taxi cab conglomerate, these people who start selling goods online can become the next Nordstrom, Ralph Lauren or Martha Stewart."
However, as SMBs boost their sales and see more success, they need to think more about scaling their business and implementing new technology. This shift in focus may take away from business basics such as connecting with customers on a one-to-one basis
"SMBs are punished by growth in some ways," Schulz stated. "They become more and more successful, and they find that as they sell more, they have to think more about their technology and less about their customers. If we can take the technology complexity away, then they have a greater opportunity to build out their own brand and reach customers in unique ways at every channel. The brands that carefully manage that and utilize the technology properly are the ones that are really breaking out of the mold."
Electronics, Lifestyle And Beauty Retailers Perform The Best
Consumer electronics was the top-performing category in Q4 2014,earning a 4.2 Health Index Rating from Bigcommerce. The category also included a 41% increase in per store sales and a 19% increase in average order value. Beauty, bridal and fashion retailers alsoexperienced a 27% increase in per-store sales compared to the same period in 2013. The lifestyle and home retailers boosted per store year-over-year sales 45%, the highest mark of any individual category.
"One of the biggest growth drivers of the holiday season is being in a vertical that's very friendly toward gift giving," Schulz said."Obviously, consumer electronics, fashion and beauty, lifestyle and home all saw monster increases here in Q4, and are a very popular destination for giving gifts."
Independent Retailers Embrace Mobile Commerce
Up to 30% of all purchases made during Q4 2014 were through mobile devices, according to the report. Throughout the quarter,SMBs received 25% of their overall revenue from tablets and smartphones. More than one third (37%) of shoppers completed apurchase on their mobile devices on Christmas Day 2014, a 100% boost over 2013.
"From my perspective, there's a transformational shift in shopping behavior, and it's something retailers are definitely trying really hard to get a hold of," Schulz explained. "Between existing mobile customers and new mobile customers, every time you turn around, that mobile shopping number has gone up substantially."
Schulz recommended that retailers should not only optimize the site landing page, but also email templates to appeal to mobile shoppers.
"If you haven't optimized both the email template and the landing page for mobile, and you send a lot of emails to that customer, what are they going to start to feel about your brand?" Schulz said. "It's a missed opportunity to build a brand and to really represent your company in the context of where the customer is. When we see more than 20% of purchases through mobile, we look at that as a great success, because we were able to get our retailers ready to meet that demand."